Scholastic Clay Target Program (SCTP)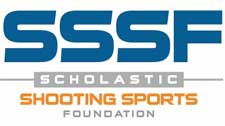 Racine, WI -(Ammoland.com)- Kolar Arms has announced its support and sponsorship of the Scholastic Shooting Sports Foundation's (SSSF) Scholastic Clay Target Program (SCTP) for the 2015 shooting season.
"We are extremely excited to be part of the program promoting the shooting sports through our junior shooters," stated John Fournier, Kolar Arms' Director of Marketing. "We are looking forward to this great relationship and helping the SCTP in their endeavors."
As a result of this sponsorship, some lucky person will win a Kolar Max Low Profile Over/Under shotgun. The winner will be able to exchange the barrels for a different set of either skeet or sporting clays barrels (at no charge) or can upgrade to a trap combo set for an additional cost. The winner will be drawn from tickets sold by teams across the country, benefiting both the SCTP and those teams.
"We are very happy to have Kolar Arms joining the lengthy list of industry supporters of the SCTP," claimed Tom Wondrash, SCTP National Director. "Kolar is a great fit into our program. This will certainly help support not only the SCTP, but also our teams and athletes."
In further support of SCTP, Kolar, based in Racine, Wisconsin, will also be attending the SCTP's National Championships being held July 13-18 in Sparta, Illinois. This will add to the large number of industry representatives making their presence and support of SCTP and youth shooting felt this summer.
About Kolar Arms
Kolar Arms of Racine, Wisconsin has been producing its quality line of American made skeet, sporting and trap shotguns since 1996. Kolar is the world leader in the manufacture of its famous AAA sub-gauge inserts and competition shotgun services.

To learn more, please visit www.kolararms.com.
About Scholastic Shooting Sports Foundation
The Scholastic Shooting Sports Foundation (SSSF) is responsible for all aspects of the Scholastic Clay Target Program and Scholastic Pistol Program across the United States. The Scholastic Shooting Sports Foundation exists to raise funding and other resources for youth development programs in the shooting sports industry.
To learn more, please visit www.sssfonline.org.