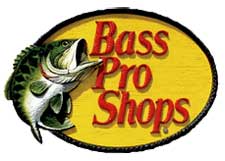 Round Rock, TX -(Ammoland.com)- Asa Ewing has been named store manager for the new Bass Pro Shops Outdoor World in Round Rock, Texas, which will open in early summer.
Ewing, who has more than 30 years of retail experience, will lead a team of 250 associates at the new 121,000-square- store located at 200 Bass Pro Drive.
"Having lived in central Texas most of my entire life, I know the residents and visitors alike will be as excited as I am to see Bass Pro Shops come to the Round Rock market," said Ewing. "I am very proud and look forward to being a part of the team that will open Bass Pro Shops seventh store in Texas."
Asa Ewing
In addition to Ewing's retail experience, he's also an avid outdoorsman. He enjoys a range of outdoor activities from boating and fishing the lakes of Texas to hiking and camping at Big Ben National Park.
Ewing began his career with Bass Pro Shops in 2012 at the Katy, Texas, store, and then was the store manager for the company's Pearland, Texas, retail location prior to being named store manager for the new Round Rock Bass Pro Shops Outdoor World.
The Bass Pro Shops Outdoor World in Round Rock will feature the popular Uncle Buck's Fishbowl and Grill. This one-of-a-kind concept is a nautical-themed entity located within the store and offers an atmosphere and design geared for family fun and dining. Bowling lanes are designed and decorated to allow customers to feel like they're bowling in the ocean. Casual family dining will be available in the grill where customers can select from a menu featuring a variety of appetizers, sandwiches, salads and burgers. You can see a preview of the popular Uncle Buck's Fishbowl and Grill below:
The store will reflect the state's local wildlife and the rich diversity of the Texas Hill Country. Store features include hand-painted murals, museum-quality fish and wildlife mounts, a 12,000-gallon aquarium, and tributes to central Texas' outdoor heritage.
In addition, the Bass Pro Shops Outdoor World in Round Rock will offer an incredible array of fishing, hunting, camping, and boating equipment that's specific to the region as well as outdoor cooking gear, outdoor apparel and footwear, and nature-themed gifts.
While best known for its leadership in fishing and boating, Bass Pro Shops is emerging as the industry leader in camping, hiking, paddle sports, hunting, and outdoor apparel. Nationally recognized brands such as Abu Garcia, Daiwa, Penn, Shimano, Offshore Angler, Pflueger, RedHead, Ascend, Oculus, Columbia, Browning, North Face, Under Armour, Coleman, and hundreds more offer customers an amazing assortment of high-quality gear.
Another important element included in the Bass Pro Shops Outdoor World store is the boat showroom. In 1978, Johnny Morris introduced Bass Tracker, the first boat, motor, and trailer package designed just for anglers. For the last 36 years, Tracker has remained America's leading brand of fishing boats.
"The Round Rock store will offer Nitro high performance fishing boats, Sun Tracker and Regency pontoon boats, Tahoe pleasure boats, Mako saltwater boats, and of course, our Tracker fishing boats," said Ewing. "The fact that we manufacture, sell, and service our own boats enables us to provide value unmatched in the industry."
Ewing understands Bass Pro Shops mission is shaped by a commitment to conservation, outdoors education and equipping the next generation of outdoorsmen and women.
"I believe as we all do at Bass Pro Shops that conservation is not just a word; it's our way of life. And we're committed to creating that next generation of outdoor stewards," said Ewing. "Our customers come to Bass Pro Shops not only to purchase our merchandise but to experience our passion for the outdoors and benefit from the knowledge and skills we will provide them and their children."
To help adults, kids and families enjoy and appreciate the outdoors even more, the store will offer free workshops throughout the year to teach outdoor skills to beginners and those with more experience.
"This might mean teaching a fly casting seminar, hosting a boating safety class, demonstrating how to rig for stripers, or taking an hour to fit a new archer for a bow," said Ewing.
Ewing's goal is to hire a team that is knowledgeable and passionate about outdoor recreation. Information regarding an area job fair and the store and restaurant positions available will be released soon.
Nationally, Bass Pro Shops will host more than 120 million people visiting their 90 stores and marine centers across America and Canada this year. The average customer stays 2 ½ hours and drives an average distance of 50+ miles. Bass Pro Shops was named by Advertising Age magazine as one of the Top 10 Hottest Brands in America along with name brands such as Old Spice, M&M's, iPad and Droid.
Also, Bass Pro Shops has been recognized numerous times for their conservation and outdoor education efforts.
About Bass Pro Shops
Bass Pro Shops, which specializes in outdoor fun, operates 90 stores and Tracker Marine Centers across America and Canada that are visited by more than 120 million people every year. Bass Pro Shops stores, many of which feature restaurants, offer hunting, fishing, camping and other outdoor gear while their catalogs and website serve shoppers throughout the world. The company's Tracker Marine Group, a leading brand of fishing boats for more than 36 years, manufactures and sells a variety of boats for fishing and cruising. Family fun is on tap at Bass Pro Shops resort Big Cedar Lodge, voted number six by Travel + Leisure Magazine as World's Best Hotels for Families. To request a free catalog, call 1-800-BASS PRO.
For more information, please visit www.BassPro.com or follow us on Facebook at www.facebook.com/bassproshops.