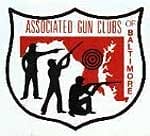 Maryland –-(Ammoland.com)- This is your chance to find out more about Fully Automatic and any NFA (Class III) firearms that may interest you!
We can show you how to get into Full Auto without breaking the bank.
We will be providing information on how US Citizens can legally own these types of firearms and how to go about buying them.
March 15th 2015, 2 – 5 pm
Associated Gun Clubs
11518 Marriottsville Rd.
Marriottsville MD 21104
Variety of Machineguns on display including; Tommy guns, MP5s, Grease Guns, M16s, BARs, MP44s, M60s, MG34s, Brens, Maxims and much more.
Silencer and Short barreled rifle display.
All firearms are legally owned by MDTCA members and are often shot during out bimonthly MG shoots at the AGC.
www.associatedgunclubs.org/mdthompson.html
About:
Associated Gun Clubs of Baltimore, Inc. (AGC), located in Marriottsville, Maryland. The Associated Gun Clubs of Baltimore, Inc. was formed on July 1, 1944 when a number of World War II veterans in the Baltimore, Maryland area began looking for a place for recreational and competitive shooting. They organized with several other Baltimore area shooting clubs to form the "AGC" Visit: www.associatedgunclubs.org