Muddy Girl Camouflage Featured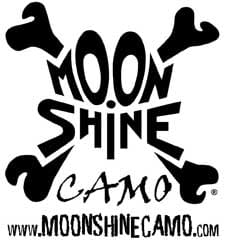 Mt. Pleasant Mills, PA -(Ammoland.com)- Moon Shine, LP, designer of Moon Shine Camo, announces their partnership with Outdoor Cap Company.
"We are excited to have many styles of Outdoor Cap headwear available with Muddy Girl camo as well as the Muddy Girl brand," stated Moon Shine Camo Licensing Manager, Brett Erb. "Our partnership with Outdoor Cap gives Muddy Girl continued market share and availability to retail stores, outdoor shops, promotional products and consumers."

Outdoor Cap National Accounts Manager/Hunting & Fishing Division, Kurt Evans commented, "Since partnering with Moon Shine and introducing the Muddy Girl camouflage brand to our customers in 2014, we have had very positive customer feedback. The Muddy Girl headwear collection is featured in our 2015 Hunting & Fishing catalog and website."
Outdoor Cap features a variety of headwear with Muddy Girl Camouflage and the Muddy Girl brand.
About Moon Shine, LP
Moon Shine, LP is a cutting edge designer of quality brand name apparel and camo that conveys the attitude and traditional values of every generation. From the hunters and farmers who live off our lands to the soldiers and patriots who protect it, join them in honoring the essence of the American Legacy.
For more information, visit www.MoonShineCamo.com or call 1.800.4.MOON.SHINE (800-466-6674).
About Outdoor Cap Company
Based in Bentonville, Arkansas, Outdoor Cap has been servicing the needs of the headwear industry for over 30 years. Established in 1977, our company has spread across multiple channels in the Team, Promotional Products, Hunting and Fishing, and Retail markets. Through our relationships with our partners, we have created a stable and diverse supply chain that allows us to serve our customers, partners, and communities in a cost-effective and responsible way.
For further information, visit www.OutdoorCap.com/hunting.