More than 20,000 attendees expected for the country's largest upland event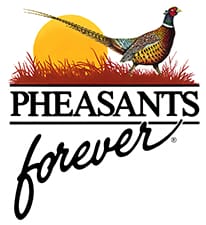 Des Moines, IA -(Ammoland.com)- Upland hunters, farmers, sport dog owners, conservationists, and outdoor enthusiasts will gather this weekend at the Iowa Events Center in Des Moines for the 2015 National Pheasant Fest & Quail Classic.
This year's event, presented by Federal Premium Ammunition, is expected to draw more than 20,000 attendees. Daily admission tickets are available for purchase at the door of the event—ten dollars for ages 17 and older, five dollars for youth ages 6-16, and open for children ages 5 and younger.
Attendees may also purchase a three-day weekend pass at the door for thirty-five dollars. Running concurrently at the Iowa Events Center is the Iowa High School Athletic Association Duals & State Wrestling Tournament, and a wrestling tournament ticket gets attendees half off admission to National Pheasant Fest & Quail Classic.
National Pheasant Fest & Quail Classic will kick off on Friday at 12:15 p.m. with the one-of-a-kind Bird Dog Parade featuring 35 different sporting dog breeds that leads to the event's ribbon cutting ceremony.
2015 National Pheasant Fest & Quail Classic Weekend Highlights:
Seminars on the hour, every hour, all weekend long, on bird dog training, wild game cooking, upland hunting and upland habitat management – See full seminar schedule.
Hundreds of hunting and outdoor industry exhibitors – see full exhibitor list.
Top professional dog trainers, including Tom Dokken, Bob West, Delmar Smith, Rick Smith and more – 200+ years of dog training experience.
Wild Game Cooking Stage – Recipe ideas from four nationally acclaimed chefs, including blogger/author Hank Shaw and Tyler Viars, a former participant on MasterChef.
Shed antler hunting seminars – Legendary dog trainer Tom Dokken will highlight the rapidly growing sport of hunting for shed deer antlers using bird dogs. Seminars at 6 p.m. Friday and noon on Saturday.
Water Quality, Agriculture & Wildlife Special Session on the Habitat Stage. Session at 2 p.m. Saturday will discuss the intersection of agriculture and conservation practices that promote soil health, clean water and wildlife habitat.
Pheasants Forever National Banquet on Saturday night. Largest Pheasants Forever banquet in the country will feature keynote speaker Robert Bonnie, Under Secretary, Natural Resources and Environment, U.S. Department of Agriculture.
Youth Village for the kids – Airsoft/archery ranges, dog training, fish simulator & more.
Landowner Habitat Help Room – Wildlife habitat management plans for landowners who consult with Pheasants Forever Farm Bill wildlife biologists.
Outdoor celebrities, including Benny Spies (signing autographs 2 p.m. – 6 p.m. Friday in the South Dakota Outdoors booth) and Scott Linden (seminars daily on the Upland Bird Hunters Stage).
Doors officially open Friday at 1 p.m. and close at 9 p.m. Saturday hours are 9 a.m. to 6 p.m., while Sunday hours are 10 a.m. to 5 p.m.
About Pheasants Forever and Quail Forever
Pheasants Forever, including its quail conservation division, Quail Forever, is the nation's largest nonprofit organization dedicated to upland habitat conservation. Pheasants Forever and Quail Forever have more than 140,000 members and 700 local chapters across the United States and Canada. Chapters are empowered to determine how 100 percent of their locally raised conservation funds are spent; the only national conservation organization that operates through this truly grassroots structure.
For more information, please visit www.PheasantsForever.org and www.QuailForever.org.