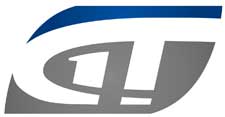 Mandeville, LA -(Ammoland.com)- It's a campus carry bill hearing in Nevada; a 15-time Bianchi Cup winner; a world-class pistol smith; and more, this week on Tom Gresham's GUNTALK Radio, the original nationally-syndicated radio talk show about guns and the shooting sports.
Next week, the Nevada State Senate will hold a hearing regarding Assemblywoman Michele Fiore AB-148 Campus Carry bill, A.K.A. "Amanda's Law". One Million United's founder, Vicki Kawelmacher, will be testifying, along with others, including Amanda Collins, whom the bill is named after. Kawelmacher found her calling "To teach women how to shoot a target, rather than become one", after a series of events in her life led her to form The Women's Shooting Academy in Reno, and most recently, One Million United.
She visits with Tom this Sunday to discuss the importance of empowering women to protect themselves. The Senate hearing is scheduled for Thursday, March 5th, and OMU is asking supporters to join them.
Champion competitive shooter Doug Koenig began competing at the age of 17, and he never looked back. After 25 years in the world, he's now a 10-time World Champion, and has won the Bianchi Cup an unmatched 15 times. Koenig stops by this week to discuss what it takes to stay in the competition world for more than two decades. Find out more at www.dougkoenig.com.
Bruce Gray, of Grayguns Gunsmiths, also drops by GUNTALK this week to discuss a 10mm project, the new Grayguns Gunsmiths parts that will exclusively be sold by SIG SAUER and Top Gun Supply, and more. Discover Grayguns Gunsmiths at www.grayguns.com. And, don't forget to enter to win the latest GUNTALK giveaway with Springfield Armory.
The Grand Prize winner receives the new XD Mod.2 3.3" .45 ACP. Enter the giveaway, and find out more at , and www.guntalk.com/win.
About Tom Gresham's GunTalk Radio
In its 20th year of national syndication, Tom Gresham's GunTalk radio show airs live on Sundays from 2PM-5PM Eastern, and runs on more than 186 stations every week. Listen live on a radio station near you, or via live streaming from one of the stations here: guntalk.com/site38.php. All GunTalk shows can also be downloaded as podcasts at www.guntalk.libsyn.com, Apple iTunes, and i-Heart radio, or through one of the available Apps: GunTalk App on Stitcher, the GunTalk iPhone App, and the GunTalk App for Android on Amazon. More information is available at www.guntalk.com.
("GunTalk" is a registered trademark.)