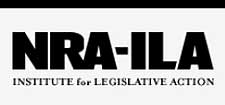 Fairfax, VA –-(Ammoland.com)-  House Bill 500, sponsored by Representative John Burt (R-Hillsborough 39), has been scheduled for a hearing before the House Fish and Game and Marine Resources Committee on February 17 2015, at 10:15 A.M. in LOB 305.
If passed, HB 500 would revise state law to allow a person to use a firearm sound suppressor while hunting in the Granite State.  Currently, hunters and sportsmen in 35 states across the country are able to use these sound suppressing devices for the taking of wildlife.
There are numerous benefits to hunting with suppressed firearms, including:
Elimination of noise complaints frequently used as an excuse to close hunting lands throughout the country, resulting in the protection of hunting areas well into the future.
Reduction of recoil and muzzle rise resulting in increased accuracy of hunters.  More accurate shooting in the field means fewer wounded and lost animals, good for both hunters and wildlife.
Reduction in muzzle report to hearing-safe levels, limiting the risk that the hunter or anyone with the hunter will suffer permanent hearing loss if they fail to use hearing protection.
Using the contact information provided below, please email members of this Committee today and urge them to support HB 500.
House Fish and Game and Marine Resources Committee:
Representative David Kidder, Chairman (R-Merrimack 5)
[email protected]

Representative James Webb, Vice Chairman (R-Rockingham 6)
[email protected]

Representative Elisabeth Sanders (R-Rockingham 12)
[email protected]

Representative Joe Duarte (R-Rockingham 2)
[email protected]

Representative Guy Comtois (R-Belknap 7)
[email protected]

Representative Carlos Gonzalez (R-Hillsborough 45)
[email protected]

Representative Shem Kellogg (R-Rockingham 14)
[email protected]

Representative Robert Knowles (R-Strafford 12)
[email protected]

Representative Shari LeBreche (R-Belknap 6)
[email protected]

Representative Douglas Long (R-Merrimack 4)
[email protected]

Representative Harold Parker (R-Carroll 6)
[email protected]

Representative James Spillane (R-Rockingham 2)
[email protected]

Representative Kenneth Ward (D-Strafford 21)
[email protected]

Representative Benjamin Baroody (D-Hillsborough 43)
[email protected]

Representative Armand Forest (D-Hillsborough 18)
[email protected]

Representative Richard McNamara (D-Hillsborough 38)
[email protected]

Representative Ted Rokas (D-Hillsborough 12)
[email protected]

Representative C. Lee Guerette (D-Hillsborough 33)
[email protected]

Representative Ivy Vann (D-Hillsborough 24)
[email protected]
About:
Established in 1975, the Institute for Legislative Action (ILA) is the "lobbying" arm of the National Rifle Association of America. ILA is responsible for preserving the right of all law-abiding individuals in the legislative, political, and legal arenas, to purchase, possess and use firearms for legitimate purposes as guaranteed by the Second Amendment to the U.S. Constitution. Visit: www.nra.org