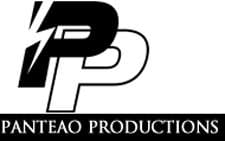 Columbia, SC -(Ammoland.com)- Panteao Productions is happy to announce the release of the next video title in the new Make Ready to Survive instructional video series.
Suburban & City Environment ( http://goo.gl/XJkWDF ) is now available streaming to Panteao subscribers. The DVD versions will begin shipping next week.
The instructors in the series include former US Army Delta Operator Paul Howe, Dave Canterbury from the Pathfinder Self Reliance School, US Army Special Forces Green Beret Kyle Harth, disaster preparedness consultant and author Jim Cobb, and NE MacDougald, who started his career in Vietnam with the 519th Military Intelligence Bn (MACV), and today is an author and consultant.
Make Ready to Survive: Suburban & City Environment
Suburban & City Environment addresses medium length events like prolonged power outages, snow storms, hurricanes, and other localized damage due to a disaster where food, power and fuel are not readily available. Specific considerations are given for folks living in the city as well as suburban settings. Instructors Paul Howe, Jim Cobb, Kyle Harth, and N.E. MacDougald walk you through the medium term survival budget, bugging in, home security and lockdown, communications, getting from work or play to home during a crisis, advanced first aid, identifying hazards and hazardous areas, quantity and types of food to have on hand, workplace survival gear, and more. Localized rioting and civil unrest, power outages or a natural crisis can be dealt with and managed when you are prepared. We help you to get to that point of being prepared.
A total of 13 videos have been filmed in the Make Ready to Survive series. More info on the series can be found on the Panteao website at: www.Panteao.com/survive.
Product Page for Make Ready to Survive: Suburban & City Environment – www.Panteao.com/make-ready-to-survive-suburb-city.
About Panteao Productions
Panteao is based out of Columbia, SC and produces the Make Ready firearms training video series, documentaries, industrials, and the Make Ready to Survive training series.
For more information about Panteao, visit www.Panteao.com/about-us.