Area is open to public hunting and 30 minutes from Des Moines, Ankeny, and Ames, Iowa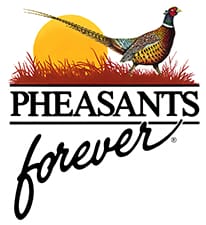 Des Moines, IA -(Ammoland.com)- Pheasants Forever, the Polk County Conservation Board, and the Iowa Department of Natural Resources (DNR) have partnered on the acquisition of the Kal-Den Farms property near Elkhart, Iowa.
The 154-acre parcel, once part of historic Swan Lake, has officially been dedicated as the Swan Lake Unit of the Chichaqua Bottoms, and will provide access to public land for hunting and outdoor recreation in Iowa's most populated county. Spearheaded by the local Northern Polk Chapter of Pheasants Forever, the land purchase project is an addition to the Chichaqua Bottoms Greenbelt—over 8,000 acres owned and managed by the Polk County Conservation Board and the Iowa DNR that stretches nearly 10 miles along the Skunk River.
Prior to the acquisition, Kal-Den Farms was enrolled and accepted in a permanent easement as part of the Wetlands Reserve Program, meaning the Natural Resources Conservation Service already has plans to restore wetlands and adjacent upland habitat on the property. Once restored, the Swan Lake Unit of Chichaqua Bottoms will be managed by the Polk County Conservation Board with continued support from the Northern Polk Chapter of Pheasants Forever.
"Pheasants Forever has been one of the most stalwart supporters of the Chichaqua Bottoms from the 1990s to now," said Loren Lown of the Polk County Conservation Board. "They weren't waiting around on this land, and we appreciate it." Specifically, the Iowa State Council of Pheasants Forever and local Pheasants Forever chapters (Northern Polk, Story, Poweshiek, Boone, Warren, Iowa Capitol, & Marshall/Tama) provided funding.
Being one of the few properties with permanent or semi-permanent water in the highly agricultural Skunk River valley, this new wildlife unit will serve as critical nesting and winter cover for ring-necked pheasants, as well as nesting habitat for waterfowl such as the Canada goose, mallard, blue-winged teal, and northern shoveler. Being situated less than a mile from the South Skunk River, the area will serve as a stopover site for migratory birds, including more than 16 species of waterfowl and 20 species of shorebirds.
Tyler Harms, habitat chair of the Northern Polk Chapter of Pheasants Forever, visited the property last October and observed a flock of five northern shovelers and approximately 30 wood ducks on one of the wetland basins. He also heard two male ring-necked pheasants crowing from the grasses, in addition to counting numerous shorebirds.
"The fact that these species are using the property even before it has been restored is testament to the breadth of wildlife benefits this parcel will provide once restored," stated Harms.
Specifically, the goal is to restore the property to a ratio of 3:1 uplands to wetlands. Five wetland basins will be restored and enhanced on the property, totaling 11-12 acres of wetlands. The upland habitat will be restored with a diverse seed mix of native grasses and forbs.
"This project shows the amazing support that Iowa Pheasants Forever chapters have in putting quality habitat back into public use," explained Uriah Hansen, treasurer of the Northern Polk Chapter of Pheasants Forever. "As a chapter, we are looking forward to assisting with the maintenance of the property—cost sharing of seed, providing labor, and even paying for contractors to perform work as needed—all to keep this public property pristine."
The Swan Lake Unit of Chichaqua Bottoms is located one mile east and two miles north of Elkhart, Iowa. This new, permanently conserved wildlife habitat is 30 minutes from two major urban centers in Iowa, Des Moines and Ames, making it a valuable public land addition that will provide numerous recreational opportunities to central Iowa citizens.
About Pheasants Forever
Pheasants Forever, including its quail conservation division, Quail Forever, is the nation's largest nonprofit organization dedicated to upland habitat conservation. Pheasants Forever and Quail Forever have more than 140,000 members and 700 local chapters across the United States and Canada. Chapters are empowered to determine how 100 percent of their locally raised conservation funds are spent; the only national conservation organization that operates through this truly grassroots structure.
For more information, please visit www.PheasantsForever.com.