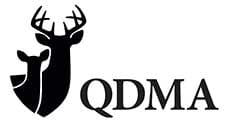 Bogart, GA -(Ammoland.com)- The Quality Deer Management Association (QDMA) is proud to announce Ani-Logics Outdoors as its newest Corporate Partner.
Ani-Logics is a deer nutrition company dedicated to using the latest science and technologies to create and sustain a healthy diet for white-tailed deer. Through the development of health-based feeds and supplements, Ani-Logics found a way to combine their passion for hunting and the outdoors with their strong scientific and animal health background.
The result is an intelligent, highly-focused company made up of real hunters, vets and scientists dedicated to providing the best deer nutritional products on the market.
"We are pleased to welcome Ani-Logics to our growing list of corporate sponsors who make high-quality products that benefit white-tailed deer, deer hunting and our members," said QDMA CEO Brian Murphy. "Ani-Logics uses a science-based approach to devise products that enhance deer herd health, which is especially important given the many disease and environmental challenges whitetails are facing today."
For more information on Ani-Logics Outdoors and to view its complete line of products and testimonials, please visit www.Anilogics.com.
About Ani-Logics Outdoors
Ani-Logics Outdoors is dedicated to applying the latest technology available in veterinary medicine and ruminant nutrition in our products. We strive to provide deer hunters and land managers products that deliver superior nutrition and protection from disease, creating bigger bucks and maximizing genetic potential of the entire herd.
For more information about Ani-Logics Outdoors, please visit www.Anilogics.com.
About QDMA
Founded in 1988, QDMA is a national nonprofit wildlife conservation organization dedicated to ensuring the future of white-tailed deer, wildlife habitat and our hunting heritage.
To learn more about QDMA and why it is the future of deer hunting, call 800-209-3337 or visit www.QDMA.com.