New report summarizes sage grouse habitat impact since 2010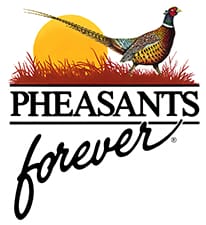 St. Paul, MN -(Ammoland.com)- A new report from the Natural Resources Conservation Service summarizes more than 4 million acres of sage-grouse habitat improvements have been made since the Sage Grouse Initiative partnership – which includes Pheasants Forever – formed in 2010.
The Sage Grouse Initiative Outcomes in Conservation report will be provided to the United States Fish and Wildlife Service (USFWS) for their use in determining whether to list the greater sage-grouse under the Endangered Species Act, or withdraw it from consideration. The U.S. Department of Agriculture's Natural Resources Conservation Service (NRCS) launched SGI in 2010 as a highly targeted and science-based landscape approach to conserve sage-grouse and sustain western ranching economies.
In 2010, USFWS designated sage-grouse as a candidate for protection under the Endangered Species Act. SGI was developed in cooperation with the USFWS as a proactive approach for addressing threats to the species in a voluntary manner, while also preserving the viability of iconic agricultural landscapes in the west.
"Since the very beginning of SGI, Pheasants Forever and its partners were confident that we could deliver voluntary conservation programs to western ranchers," stated Howard Vincent, Pheasants Forever and Quail Forever's President and CEO. "By utilizing the Farm Bill and engaging partners in 11 western states, SGI successes since 2010 have been nothing short of remarkable. Pheasants Forever stands committed to our continued support for SGI; we are in this for the long haul."
SGI provides win-win solutions for ranching, sage grouse, and over 350 other wildlife species dependent upon the sage-steppe ecosystem for their survival. To date, SGI has partnered with 1,129 participating ranches in 11 western states to conserve 4.4 million acres; an area twice the size of Yellowstone National Park. Utilizing programs provided under the Farm Bill, NRCS has invested 296.5 million dollars, and partners provided an additional 128 million dollars, bringing the total SGI investment to $424.5 million. The Initiative accomplished this investment by supporting a shared vision of achieving wildlife conservation through sustainable ranching. In total, 75 percent of SGI funds were invested into priority areas for greater sage-grouse conservation efforts.
Announced today, an additional 200 million dollar investment from NRCS will combine with partner contributions to conserve a staggering eight million acres by 2018.
"SGI is living proof that wildlife and agriculture can coexist and thrive in harmony. You've heard it before — what's good for the bird is good for the herd," said NRCS Chief Jason Weller. "The steps we're taking to improve habitats and outcomes for sage-grouse and other wildlife are good for cattle, good for ranching operations, and good for America's rural economy."

"Delivering voluntary practices through great partnerships is defining the future of wildlife habitat conservation," said Sam Lawry, Western Regional Director for Pheasants Forever. "SGI has achieved an overwhelming magnitude of success in five short years and these results are cause for celebration."
Pheasants Forever and SGI
Pheasants Forever adds organizational support to SGI – managing funding, administering contracts, and working closely with the Intermountain West Joint Venture to deliver Farm Bill programs to western ranchers. Currently, Pheasants Forever administers eight SGI field staff partnership positions in South Dakota, Nevada, California, Idaho, and Washington who offer technical assistance to farmers and ranchers interested in conserving sage grouse and other wildlife.
To learn more about SGI, please visit www.SageGrouseInitiative.com.
About Pheasants Forever
Pheasants Forever, including its quail conservation division, Quail Forever, is the nation's largest nonprofit organization dedicated to upland habitat conservation. Pheasants Forever and Quail Forever have more than 140,000 members and 700 local chapters across the United States and Canada. Chapters are empowered to determine how 100 percent of their locally raised conservation funds are spent, the only national conservation organization that operates through this truly grassroots structure. Since creation in 1982, Pheasants Forever has spent 508 million dollars on 475,000 habitat projects benefiting 10 million acres nationwide.
For more information, please visit www.PheasantsForever.org.