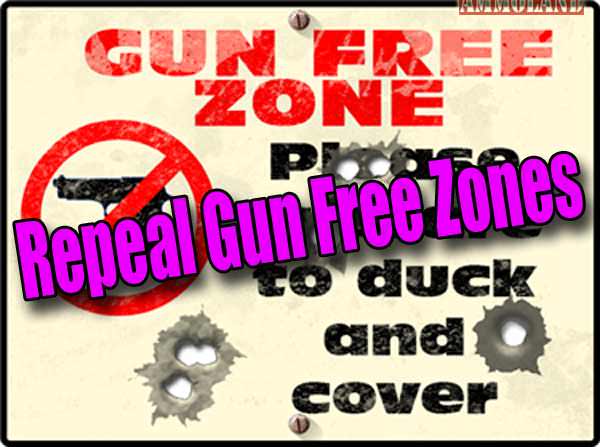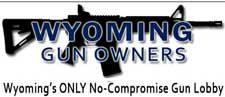 Wyoming –-(Ammoland.com)- The House version of HB-114 Repeal Gun Free Zones that passed in the House 42-17 has been tossed out, and the Senate Education Committee 'substituted' a counterfeit bill in its place.
In an unprecedented bypassing of parliamentary rule, a simple three page pro-gun bill was exchanged for fourteen pages of gun control.
You can compare the original House version here, with the Senate's substitute version here.
Also Note: The Senate underhandedly included the House sponsors names listed on the substitute bill — a bill that in NO way resembles the original bill.
The truth: The Senate version SHOULD have only three Senators names attached to it as sponsors…
Sen(s) Hank Coe (Republican), Jim Anderson SD2 (Republican), Stephan Pappas (Republican) – they are the real bill sponsors of the substitute-counterfeit HB-114 renamed 'Gun Free Zones Modifications.'
You see, these Senators just didn't like the freedom restoring bill passed in the House, so they broke the rules, drafted a new version and voted to introduce it in the Senate Education Committee.
While one would expect D.C. politicians like Barbara Boxer or Diane Feinstein to run a substitute-bill-scheme, here in Wyoming it was three 'Republicans' that did the dirty deed!
Contact your House Representative and ask them to kill the Senate's counterfeit version if/when it comes back to the House.
Find your House Rep here.
Going forward WyGO will afford you several opportunities to be involved in changing the anti-gun environment in the Capitol.
The good news is, we now have over three years of recorded votes and actions by Senators who treat your right to keep and bear arms with deliberate contempt.
The fact that we have a recorded history of the Senate is something you can be proud of. This in itself was made possible only because of your support and dedicated activism.
So please take a moment to relish this fact…we have real political-ammo to bring the fight to the anti-gun politicians.
With your help, I intend to use various media strategies to expose the bad apples. And I'm not looking to just upset the apple cart, instead I want to send them to the compost heap!
Please consider helping out by contributing today.
By using direct mail, google ads, facebook ads, radio ads and even voter-district targeted gun giveaways, the bad actors just won't be able to hide the 'truth' from their constituents anymore.
Remember, they are running the Colorado blueprint to change Wyoming's political landscape.
And now that the current Senate failed a final chance to do the right thing. It's now time for us to get busy with effective activism.
For Liberty,
Anthony Bouchard
Executive Director
Wyoming Gun Owners
Wyoming Gun Owners is a not-for-profit issue advocacy organization that is on a deliberate mission to protect and defend the Second Amendment. Contributions to WyGO are unlimited and are used to expose politicians who treat your rights with contempt. Contributions to WyGO are not deductible as charitable contributions for tax purposes.
About:
Wyoming Gun Owners is a nonprofit, nonpartisan, single-purpose citizens' organization dedicated to preserving and protecting the Right to Keep and Bear Arms as guaranteed by Article 1 Section 24 of the Wyoming Constitution and the Second Amendment of the U.S. Constitution.
Wyoming Gun Owners is the only organization taking action at this level–with an aggressive program designed to mobilize public support for pro-gun legislation as well as opposition to gun control. www.wyominggunowners.org