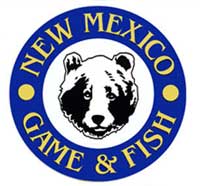 Albuquerque, NM -(Ammoland.com)- On Thursday, February 19, 2015, beginning at 9:00 a.m., at the New Mexico Department of Game and Fish Office, 3841 Midway Place NE, Albuquerque, NM 87109, the State Game Commission will meet to vote as to whether it will adjourn into Executive Session, closed to the public, pursuant to, Section 10-15-1(H)(7) NMSA 1978, to discuss matters subject to the attorney-client privilege relating to threatened or pending litigation pertaining to Hooser Ranch Limited Partnership.
Any action will be taken in open session. A copy of the agenda will be available from the Office of the Director, New Mexico Department of Game and Fish, P.O. Box 25112, Santa Fe, New Mexico 87504, or from the Department's website. This agenda is subject to change up to 72 hours prior to the meeting. Please contact the Director's Office at (505) 476-8000, or the Department's website at www.wildlife.state.nm.us for updated information or review the agenda online.
If you are an individual with a disability who is in need of a reader, amplifier, qualified sign language interpreter, or any other form of auxiliary aid or service to attend or participate in the hearing or meeting, please contact the Department at (505) 476-8000 at least one week prior to the meeting or as soon as possible. Public documents, including the agenda and minutes, can be provided in various accessible formats.
Please contact the Department at 505-476-8000 if a summary or other type of accessible format is needed.
About The New Mexico Department of Game and Fish (NMDGF)
The NMDGF's mission is to provide and maintain an adequate supply of wildlife and fish within the state of New Mexico by utilizing a flexible management system that provides for their protection, propagation, regulation, conservation, and for their use as public recreation and food supply.
For more information, please visit www.Wildlife.State.NM.us.