New Berlin, Wis. –(Ammoland.com)- Sportsman Channel's Steven Rinella is a well-traveled outdoorsman and has experienced countless remote hunting locations in his lifetime – but he does not often encounter a trip to the jungles of South America. Do not miss Rinella's unforgettable journey to uninhabited areas of Bolivia on MeatEater – airing exclusively Thursday, February 5 at 8 p.m. ET/PT.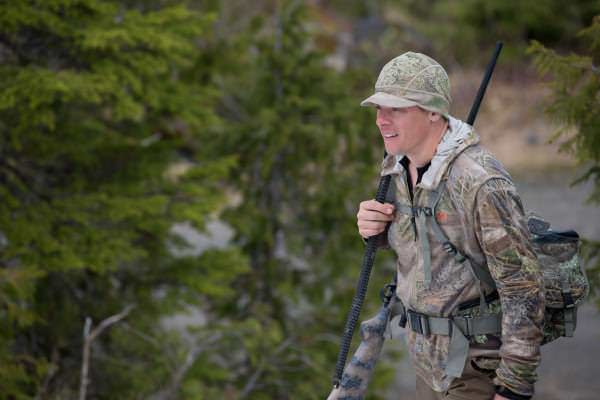 The environment throughout the villages around the river system is raw and untamed. A new adventure in foreign territories can bring uncertainty and a level of excitement. Rinella learns different hunting and fishing techniques from the locals, but also takes an introspective look into his personal food gathering beliefs and how they compare to those of the local tribes.
"I entered this adventure with no expectations and gained a new respect for how the indigenous tribes survive," said Steven Rinella. "I don't think it's a stretch to say I was out of my comfort zone in this environment, but that's one of the reasons I took the trip. This three-part series will be an eye-opening experience for our viewers."
MeatEater premieres exclusively on Sportsman Channel on Thursdays at 8 p.m. ET/PT.
About Steven Rinella: Steven Rinella is an avid outdoorsman, writer, and television personality best known for his ability to translate the hunting lifestyle to a wide variety of audiences. He is the author of The Scavenger's Guide to Haute Cuisine, the award-winning American Buffalo: In Search of a Lost Icon, and most recently, Meat Eater: Adventures from the Life of an American Hunter. He is a correspondent for Outside magazine, and his writing has also appeared in the New York Times, Glamour, O the Oprah Magazine, Men's Journal, and more traditional hunting and fishing publications like Field and Stream and Petersen's Hunting.
About Zero Point Zero: Zero Point Zero Production is an award-winning production company located in Manhattan. Founded by Executive Producers Chris Collins and Lydia Tenaglia in 2003, with Partner and Managing Director Joe Caterini coming aboard in 2009. Zero Point Zero has produced hundreds of hours of television in over 80 countries around the world, including the two Emmy Award-winning series Anthony Bourdain: No Reservations and Gourmet's Diary of a Foodie. Zero Point Zero has produced television series and specials for CNN, Travel Channel, Food Network, Cooking Channel, Discovery Channel, PBS, Sportsman Channel, The Weather Channel, and Bravo.   Visit www.zeropointzero.com for additional information.
About Sportsman Channel: Launched in 2003, Sportsman Channel/Sportsman HD is a television and digital media company fully devoted to honoring a lifestyle that is celebrated by millions of Americans. A division of KSE Outdoor Group, Sportsman Channel delivers entertaining and informative programming that showcases outdoor adventure, hunting and fishing, and illustrates it through unique and authentic storytelling. Sportsman Channel embraces the attitude of "Red, Wild & Blue America" – where the American Spirit and Great Outdoors are celebrated in equal measure. Sportsman Channel reaches more than 36 million U.S. television households. Stay connected to Sportsman Channel online at thesportsmanchannel.com, Facebook, Twitter and YouTube.
To find Sportsman Channel in your area click here.