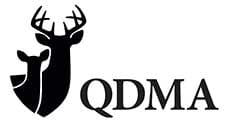 Louisville, KY -(Ammoland.com)- The Quality Deer Management Association (QDMA) is excited to announce that avid outdoorsman, award-winning author, and host of the hit television show MeatEater, Steven Rinella will be a featured guest speaker at its 2015 National Convention.
He will also speak at the North American Deer Summit held the same week in Louisville, Kentucky. Rinella has spoken to a wide range of audiences about his life as a modern-day hunter-gatherer. With humor and irreverence, he discusses the hunting lifestyle, wild game, the ethics of hunting, and the human need for wilderness.
His talks are punctuated with stories of amazing and sometimes absurd adventures, such as getting poisoned by wild mushrooms, charged by a grizzly, bowled over by a moose, and nearly crushed by a wild boar that fell from the sky under very strange circumstances in the central highlands of the Philippines' Luzon Island.
Rinella's books include The Scavenger's Guide to Haute Cuisine (Miramax Books, 2005); American Buffalo: In Search of a Lost Icon (Random House, 2008); Meat Eater: Adventures from the Life of an American Hunter (Random House, 2012); and the forthcoming two-volume series The Complete Guide to Hunting, Butchering, and Cooking Wild Game (Random House.) His titles have been awarded the Sigurd F. Olson Nature Writing Award and the Pacific Northwest Booksellers Award, and American Buffalo was named one of the best fifty non-fiction books of 2008 by the San Francisco Chronicle. Rinella's writing has also appeared in a wide variety of popular publications, including Glamour, Men's Journal, Outside, The New Yorker, the New York Times, Salon.com, O the Oprah Magazine, Field and Stream, and the annual anthologies Best American Travel Writing (2003, 2010, 2014) and Best Food Writing (2005, 2013). He is a frequent guest on radio and TV news programs such as CNN's American Morning, Fox and Friends, and the NPR programs All Things Considered and Weekend Edition, where he discusses the hunting lifestyle. In 2011, Rinella hosted The Wild Within on Travel Channel. MeatEater premiered the next year on Sportsman Channel and is now in its sixth season.
Rinella was born in Twin Lake, Michigan, and has lived in Montana, Wyoming, Alaska, New York, and Washington. He currently resides in the Pacific Northwest and maintains a moldy hunting and fishing shack in southeast Alaska. Learn more about Rinella by visiting www.stevenrinella.com and www.themeateater.com.
QDMA's 2015 National Convention will be held May 8-9 at The Galt House in Louisville, Kentucky, immediately following the 2015 North American Deer Summit, which will also be held at The Galt House, May 6-8. Although the Summit and Convention are being held back-to-back, they are separate events with separate registrations.
Additional speakers tentatively scheduled for QDMA's 2015 National Convention include:
Kip Adams, QDMA Director of Education & Outreach
Dr. Gary Alt, wildlife research biologist and professional photographer
Ryan Basinger, Westervelt Wildlife Services
Emily Belser, Caesar Kleberg Wildlife Research Institute Texas A&M University – Kingsville
Lance Dement, Jager Pro
Dr. Richard Hale, Boone & Crockett Club
Joe Hamilton, QDMA Founder & Senior Advisor
Dr. Craig Harper, University of Tennessee
John Jeanneney, United Blood Trackers
Dr. Karl Miller, University of Georgia
Brian Murphy, QDMA CEO
Dan Perez, Whitetail Properties
Brian Towe, QDMA Wildlife Management Cooperative Specialist
Dr. Grant Woods, GrowingDeer.TV
For more information and to register for the QDMA National Convention, please visit www.qdma.com/corporate/national-convention.
For more information and to register for the North American Deer Summit, please visit www.qdma.com/deersummit.
About QDMA
Founded in 1988, QDMA is a national nonprofit wildlife conservation organization dedicated to ensuring the future of white-tailed deer, wildlife habitat and our hunting heritage. To learn more about QDMA and why it is the future of deer hunting, please call 800-209-3337.
For more information on QDMA, please visit online at www.QDMA.com.