Support HB2009. Contact Your State Senator Today.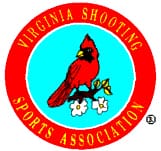 Virginia –-(Ammoland.com)- Senate Courts Of Justice reported HB 2009 earlier this week and it is now headed for the Senate Floor.
With the General Assembly scheduled to adjourn on Saturday, it is critical that you contact your State Senator now and ask them to vote for HB2009.
HB2009 sets up a uniform standard across Virginia for approving the transfer of a NFA firearm as defined in the National Firearms Act.
HB2009 requires that certification must be provided within 60 days if the applicant is not prohibited by law from receiving the firearm. HB2009 defines "firearm" is limited to machine guns, rifles and shotguns of a certain length, weapons made from certain rifles or shotguns, and suppressors (or silencers).
If the chief law-enforcement officer fails to provide certification within 60 days, the applicant has a right to an ore tenus hearing in circuit court and, unless the evidence shows that the applicant is prohibited by law from receiving the firearm, the court shall order the chief law-enforcement officer to issue the certification within five business days and my award the applicant court costs and reasonable attorney fees.
The gun ban lobby is hysterically referring to this bill as the "Weapons of War" bill and have targeted the following Senators to oppose the bill:
NORMENT (3rd) 804-698-7503
WATKINS (10th) 804-698-7510
STOSCH (12th) 804-698-7512
VOGEL (27th) 804-698-7527
WAGNER (7th) 804-698-7507
MCWATERS (8th) 804-698-7508
ALEXANDER (5TH) 804-698-7505
COLGAN (29TH) 804-698-7505
DEEDS (25TH) 804-698-7525
EDWARDS (21ST) 804-698-7521
LEWIS (6TH) 804-698-7506
MILLER (1ST) 804-698-7501
PETERSEN (34TH) 804-698-7534
Senator's Norment and Edwards opposed the bill in Senate Courts. While Norment's opposition is not unusual as he votes against the rights of gun owners from time to time, Senator Edwards is usually a strong supporter of our Second Amendment rights and typically votes pro-rights. Senator Vogel supported HB2009 in committee.
Please contact the above members as well as your State Senator today and urge them to support HB2009. Please let them know the reforms in this bill would benefit law-abiding Virginia firearm owners by ensuring the process to obtain certain federally-regulated firearms already legal in Virginia remains fair, fact-based and objective.
You can find your state senator by clicking here.
About:
The Virginia Shooting Sports Association (VSSA) was originally founded as the Virginia State Rifle and Revolver Association in 1938. VSSA is the official state association of the National Rifle Association. VSSA is also closely affiliated with the Civilian Marksmanship Program (CMP), Virginia Outdoor Sports Information Network (VOSIN), National Shooting Sports Foundation (NSSF), Virginia Gun Collectors Association, and the Virginia Wildlife Federation (VWF). Visit: www.myvssa.org