By John Farnam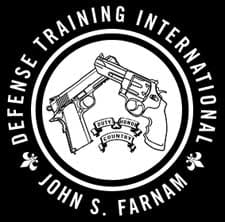 Ft Collins, CO –-(Ammoland.com)- About our modern age of electronics, from a friend in the UK:
"I recall vividly during the 1980s traveling in a chopper over enemy territory in Angola. I was seated comfortably in the co-pilot's seat, as the pilot (a young lieutenant) fired up the turbine.

A red light suddenly lit-up on the front of a small black box near the floor between us!

I had not yet donned my earphones (hanging on a side hook) and called out, above the shrieking powerpack, '… I will not fly over enemy territory with that red light on, lieutenant!'

The bright young aviator confidently looked at me with a slight smile, adjusted his shoulder-holster containing a large-frame S&W, and, as he delivered a gentle kick to the box, replied,

"Its just electronics, Commander. I'm a pilot, by God, and I know how to run this thing!'

The red light obediently turned green!

He turned facing the front (still smiling), performed his magic, raised the chopper's tail, dipped the nose, and we screamed away over the tree tops on another mission, none the worse for wear!

Its just electronics, John! And, I firmly believe it represents a strange, living entity that is sent to test our self-control, to see if we can refrain from kicking the damn thing to death!"
Comment:
"And I applied my heart to seek and search-out by wisdom all that is done under heaven…. I have seen everything that is done under the sun, and behold, all is vanity and a striving after wind!" ~ A frustrated Solomon, King of Israel, 970-931BC (Book of Ecclesiastes)
/John
About John Farnam & Defense Training International, Inc
As a defensive weapons and tactics instructor John Farnam will urge you, based on your own beliefs, to make up your mind in advance as to what you would do when faced with an imminent and unlawful lethal threat. You should, of course, also decide what preparations you should make in advance, if any. Defense Training International wants to make sure that their students fully understand the physical, legal, psychological, and societal consequences of their actions or inactions.
It is our duty to make you aware of certain unpleasant physical realities intrinsic to the Planet Earth. Mr Farnam is happy to be your counselor and advisor. Visit: www.defense-training.com