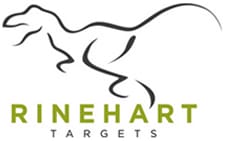 Janesville, WI -(Ammoland.com)- Rinehart Targets is pleased to announce the launch of the all-new Rinehart R100 website for the 2015 season and beyond.
The innovative design and layout of www.r100.org allows potential participants to learn why the Rinehart R100 has become such a popular event across the nation's archery community.
"We are very eager to kick off the 2015 Rinehart R100 season," stated James McGovern, President of Rinehart Targets. "The launch of the new R100 website is one of many exciting additions to the event this year."
The website allows people who may be interested in the shoot to gather detailed event information, register for their location of choice, view scores and look back on each event through an image gallery that will them itching to release an arrow at one of Rinehart's famous 3D targets. In combination with the new website, the updated 2015 R100 schedule has been released and registration is underway.
The Rinehart R100 opens in Tampa, Florida at the Gasparilla Bowmen archery club on February 28th and March 1st. Once again, the R100 plans to visit many of the top archery clubs across the nation. From Washington State to Massachusetts, archers of all levels and ages are encouraged to come experience what the Rinehart R100 has to offer.
For more information and pre-registration follow: www.R100.org
About the Rinehart R100
Since 2003 the Rinehart R100 has been providing archery lovers with an event fit for participants of all levels and ages. Like Rinehart Targets Co., the event is focused on family and introducing new shooters to the great sport of archery. The combination of fantastic venues and an opportunity to spend a day finding the ten ring of "The Best Archery Targets in the World" makes this event a must for all outdoor enthusiasts, young and old.
For more information, please visit www.R100.org.