Tampa, Florida and the Gasparilla Bowmen Archery Club will play host to the opening R100 event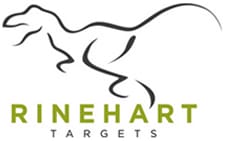 Janesville, WI -(Ammoland.com)- Rinehart Targets and the Rinehart R100 will begin their 2015 season this weekend on February 28th and March 1st in beautiful Tampa, Florida at the Gasparilla Bowmen Archery Club.
This year marks the 13th season that archers will set their sights on Rinehart's famous 3D targets at R100 events throughout the nation.
"We have some exciting additions to R100 this year and we are eager to kick things off in Tampa, Florida," stated James McGovern, President of Rinehart Targets. "The R100 is an event built for all levels and ages of individuals interested experiencing the great sport of archery."
At the Rinehart R100, participants have the option to shoot 50 or 100 Rinehart targets ranging from life-size giraffe's to pesky mosquitos. This two day event welcomes anyone with a passion for the outdoors and archery.
Pre-registration for the Tampa, Florida event with the Gasparilla Bowmen Archery Club is available through Friday, February 27th at 2:00pm EST. You may also register in person on the Saturday or Sunday of the event. Hope to see you all there!
Registration at: www.r100.org.
About the Rinehart R100
Since 2003 the Rinehart R100 has been providing archery lovers with an event fit for participants of all levels and ages. Like Rinehart Targets Co., the event is focused on family and introducing new shooters to the great sport of archery. The combination of fantastic venues and an opportunity to spend a day finding the ten ring of "The Best Archery Targets in the World" makes this event a must for all outdoor enthusiasts, young and old.
For more information, please visit www.R100.org.