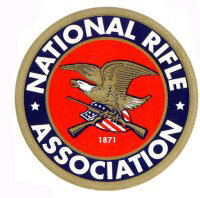 FAIRFAX, Va. –– (Ammoland.com)- NRA Executive Vice President Wayne LaPierre will be speaking live from CPAC today (February 27, 2015) at 1:20 p.m. ET/12:20 p.m. CT, and you can watch it right here on AmmoLand.com
Place – Conservative Political Action Conference in Washington, D.C.
Transcript – A full transcript of Wayne's speech will be available on www.NRA.org as soon as the speech concludes.
NRA Streaming Locations – You can view the speech LIVE here on AmmoLand, or tune in to: www.NRA.org, www.NRANews.com, www.NRALifeofDuty.tv, www.NRAWomen.tv, www.NRAFreestyle.tv, www.Facebook.com/NationalRifleAssociation and www.Facebook.com/NRANews.
The NRA will also be tweeting live during the speech @NRANews.
About:
Established in 1871, the National Rifle Association is America's oldest civil rights and sportsmen's group. Four million members strong, NRA continues its mission to uphold Second Amendment rights and to advocate enforcement of existing laws against violent offenders to reduce crime. The Association remains the nation's leader in firearm education and training for law-abiding gun owners, law enforcement and the military. Visit: www.nra.org