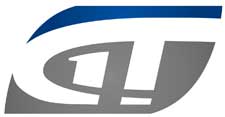 Mandeville, LA -(Ammoland.com)- It's a retiring New Jersey cop and his now "illegal" guns; a potential lawsuit against Everytown; a new rifle training program; one of the most popular First Person Defender participants; and more, this week on Tom Gresham's GUNTALK Radio, the original nationally-syndicated radio talk show about guns and the shooting sports.
Competitive shooter Bruce Piatt actually had a day job until recently, where he will soon retire as a New Jersey Law Enforcement Officer after 32 years. As he retires, Piatt is in a difficult situation: As a New Jersey resident, the firearms he once possessed legally as a LEO, are now illegal for him to own.
Piatt drops by this Sunday to discuss his options, and also to talk about the launch of Bruce Piatt Training Concepts. Find out more about Piatt's 29 year competitive career here: www.brucepiatt.com.
Attorney Rachel Baird was retained by Vermont online gun store owner Bobby Richards of Crossfire Arms LLC earlier this month after Bloomberg-backed Everytown for Gun Safety misidentified Crossfire Arms as an unlicensed seller of firearms. Baird visits with Tom this week to discuss updates to a potential lawsuit. Read more here: www.thegunmag.com.
Trainer Mike Seeklander, Owner of Shooting Performance, stops by GUNTALK with news on his new rifle training program, and a "force multiplier" educational concept he's current working on called the American Warrior Society. Find out more at www.shooting-performance.com.
Tommy Carnline is a participant of First Person Defender Season 2, the online web series where "good guys" face real-world threats in a controlled scenario, and fight their way out. Released in January 2015, Carnline quickly became a series favorite, for his skills, and for his candidness about the situation at hand. Carnline also takes time to respond to questions and comments on the video. Find out why everyone is responding so positively to Carnline here: http://bit.ly/17i03Po, and tune in Sunday to hear directly from him!
And, don't forget to enter to win the latest GUNTALK giveaway with Springfield Armory! The Grand Prize winner receives the new XD Mod.2 3.3" .45 ACP. Enter the giveaway, and find out more at http://bit.ly/1Eu3VYp, and www.guntalk.com/win.
About Tom Gresham's GunTalk Radio
In its 20th year of national syndication, Tom Gresham's GunTalk radio show airs live on Sundays from 2PM-5PM Eastern, and runs on more than 186 stations every week. Listen live on a radio station near you, or via live streaming from one of the stations here: guntalk.com/site38.php. All GunTalk shows can also be downloaded as podcasts at www.guntalk.libsyn.com, Apple iTunes, and i-Heart radio, or through one of the available Apps: GunTalk App on Stitcher, the GunTalk iPhone App, and the GunTalk App for Android on Amazon. More information is available at www.guntalk.com.
("GunTalk" is a registered trademark.)