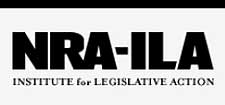 Fairfax, VA –-(Ammoland.com)-  Monday, House Joint Resolution 22 was introduced in the House by Delegate Bill Hamilton (R-45), and would enshrine in the West Virginia Constitution the right to hunt, fish and harvest wildlife and ensure the preservation of West Virginia's rich hunting heritage.
This proposed constitutional amendment would ensure that sportsmen will continue to be used as the state's responsible game managers. If passed by both chambers, the Right to Hunt and Fish constitutional amendment would be placed on the 2016 General Election ballot and put to a vote of the people of West Virginia.
HJR 22 has been assigned to the House Judiciary Committee, where it is awaiting a hearing date.
Last week, Senate Bill 383 was introduced in the state Senate by Senator Daniel Hall (R-09).  SB 383 would completely repeal the outdated ban on Sunday hunting on private lands statewide.  Currently, it is up to individual counties to allow Sunday hunting on private lands via ballot measure, creating a patchwork of different hunting laws throughout the state.  This important pro-hunting legislation will encourage hunter retention and recruitment by allowing busy families the ability to teach hunting to the next generation, since school and sport activities often dominate Saturdays for children, and will double the amount of time sportsmen who work Monday through Friday can hunt over the weekend.  Currently, West Virginia is one of only 11 states in the nation that has some kind of ban on hunting on Sundays.
SB 383 has been assigned to the Senate Natural Resources Committee, where is it awaiting a hearing date.
For more information on Sunday hunting, click here.
While these bills have yet to receive hearing dates, it is important you begin contacting members of the House Judiciary Committee in support of HJR 22 and members of the Senate Natural Resources Committee in support of SB 383.  Your NRA-ILA will keep you updated as these and other Second Amendment bills are introduced and see movement in the West Virginia Legislature.
About:
Established in 1975, the Institute for Legislative Action (ILA) is the "lobbying" arm of the National Rifle Association of America. ILA is responsible for preserving the right of all law-abiding individuals in the legislative, political, and legal arenas, to purchase, possess and use firearms for legitimate purposes as guaranteed by the Second Amendment to the U.S. Constitution. Visit: www.nra.org