By Dean Weingarten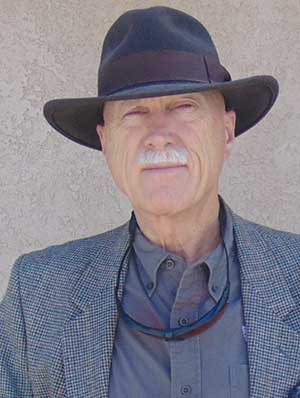 Arizona – -(Ammoland.com)- Wisconsin concealed carry permits topped 240,000 in 2014, according to the Wisconsin Department of Justice.  From the jsonline.com:
Nearly 34,000 were issued permits, raising the total number in Wisconsin to 242,488, according to an annual report from the Department of Justice.
The permits have been a success by most observers standards, following the pattern in other states.  The first permits were issued late in 2011.  Only one person with a permit has been convicted of a homicide since that time.   Wisconsin has an adult population (21 or over) of about 4.3 million.   Thus, people with permits are about 1 out of every 18 Wisconsin adult residents.    The one homicide in three years translates into a homicide rate for Wisconsin permit holders of about .3 homicides per 100/000 people per year.  That is approximately 1 tenth of the homicide rate for Wisconsin on average.   It is similar to the rate for permit holders in Minnesota.  According to the FBI, the Wisconsin homicide rate for 2012 was 3.0, and 2.8 for 2013.
Part of the reason that Wisconsin has achieved significant numbers of permits is that they learned from the mistakes made by previous states.  Requirements for the permit were not burdensome.  The original fee was set at $50, but experience proved that $40 was sufficient to meet state costs.  The state lowered the fee to that number.
The training required in Wisconsin, while more than some states, is not difficult to obtain.   People with previous training in law enforcement, the military, competitive shooters, and hunters with state mandated training, all qualify.  The fees for those that need training were kept low by courses offered for free by the philanthropic group, Wisconsin Carry.  Wisconsin carry continues to offer free courses as shown by the ad below:
1/31/2015, 9:00 AM – 1:00 PM
***class is full*** Free Concealed Carry License Training Class Saturday Jan. 31 in Beloit. Register by clicking the link above. Required: You must visit the following link, download and print the class handouts and bring them with you. http://www.wisconsincarry.org/documents/documents.aspx Class starts at 9am. NOTE: If you sign up for this class but cannot attend we ask that you please notify us at

[email protected]

If you sign up for the free class but do not show up, you will not be permitted to sign up for future classes unless you notified us ahead of time you couldn't attend. There are *far* too many people we have to turn away because a class appears to be full to have people "no show" a class. Note: You do NOT need to bring a gun, nor own a gun to attend this class. Attendees will not be handling firearms in class.
Beloit Masonic Temple
229 West Grand Ave.
Beloit, WI
Wisconsin was the 49th state to offer a concealed carry permit.   Illinois followed shortly after, required by court order from the Seventh Circuit Federal Court of Appeals.   Nearly all of the states have incrementally either reduced the requirements for the permit, increased the number of years the permit is valid, or removed restrictions in one way or another.   The only type of restriction that I have seen occur, is that a few states have reduced reciprocity with other states, though the general trend is in the other direction.  Reduced reciprocity has usually been done by a state attorney general who is hostile to the concealed carry permit program.   Some firearms trainers have called for requirements that training be done in issuing state, but the trend is against them.
Wisconsin has followed the general trend in the country, with increasing numbers of people obtaining permits to carry concealed weapons, more people doing carrying firearms, and the number of people being unjustifiably shot continuing down.
c2014 by Dean Weingarten: Permission to share is granted when this notice is included. Link to Gun Watch
About Dean Weingarten;
Dean Weingarten has been a peace officer, a military officer, was on the University of Wisconsin Pistol Team for four years, and was first certified to teach firearms safety in 1973. He taught the Arizona concealed carry course for fifteen years until the goal of constitutional carry was attained. He has degrees in meteorology and mining engineering, and recently retired from the Department of Defense after a 30 year career in Army Research, Development, Testing, and Evaluation.