Your Tax Dollars are being used to lobby against the Right to Bear Arms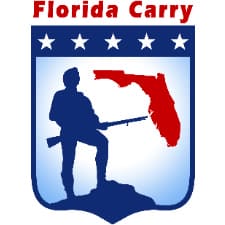 Tallahassee, FL -(Ammoland.com)- State University Campus Police are using your tax dollars to lobby against Second Amendment rights of Florida citizens.
Sen. Minority Leader, Sen. Arthenia Joyner (D-Tampa), who opposes SB-176 Campus Carry, by Sen. Greg Evers (R-Baker) asked University Police Chiefs to come to Tallahassee for the hearing by the Senate Higher Education Committee on SB-176 on March 16, 2015.
In an email to FSU Police Chief David Perry requesting their appearance, Sen. Joyner asked that her email be forwarded to university police chiefs and said, "It is my hope that the State University Police Chiefs or their designees will attend the meeting, submit appearance cards, and  speak to the committee members…"
Chief Perry then put out the call to come to Tallahassee and ten (10) answered the call to come lobby against your constitutional rights. Chief Perry subsequently informed them that they DID NOT have to take leave (vacation days) to participate. Consequently they were in Tallahassee while on the payroll, instead of on campus providing security for students.
Further, in an email (forwarded to us from a third party) Rickey Maxey, the lobbyist for Florida Polytechnic University, also said that the money for the trip could come from their campus police budgets. You, the taxpayers, are picking up the whole financial tab for these Chiefs to lobby against your constitutional rights – rights they are sworn to protect.
The following Chiefs came to the committee meeting in full uniform, with THEIR GUNS on their hips, to lobby against your Second Amendment constitutional rights:
Chief J. D. Withrow, University of South Florida, Tampa
Chief Linda Stump-Kurnick, University of Florida Police Chief , Gainesville
Chief Terence Calloway, Florida A&M University, Tallahassee
Chief Charles Lowe, Florida Atlantic University, Boca Raton
Chief Frank Mackesy, University of North Florida, Jacksonville
Chief David Hendry, University of South Florida, St. Petersburg
Deputy Chief  Darren Baxley, University of Florida, Gainesville
Chief William Hope, Florida Polytechnic University, Lakeland
Deputy Chief Jim Russell, Florida State University, Tallahassee
Chief David Perry, Florida State University, Tallahassee
All of these Chief's filled out Appearance Cards and said, in writing, that they are AGAINST SB-176. That clearly is lobbying – they were there to influence the votes of legislators.
If they had been here just to provide information on their perception of the impact of the bill on their respective agencies, they would have checked the box indicating that they were there to provide INFORMATION only. Rep. Dave Kerner (D-Palm Springs), subsequently, copied Senator Joyner's letter and used it to ask University Police Chiefs to come to Tallahassee again on Wednesday, March 18, 2015, for the House Higher Education Committee meeting.
Two separate requests for University Police Chiefs to come to Tallahassee on two different days to speak to two different committees – clearly to lobby against your constitutional right of self-defense and your Second Amendment rights — at taxpayer expense. That is wrong.
If you want to be heard on this issue, you may contact the Governor, Senate President, House Speaker and let them know how you feel about state funds — your tax dollars — being used to lobby against your constitutional rights.
About Florida Carry
Florida Carry, Inc. is a non-profit, non-partisan, grassroots organization dedicated to advancing the fundamental rights of all Floridians to keep and bear arms for self-defense as guaranteed by the Second Amendment to the United States Constitution and Article I, Sections 2 and 8 of the Florida Constitution. Florida Carry stands to represent our supporters, members, and millions of defensive arms owners of Florida. We are not beholden to any national organization's agenda that may compromise that mission. Florida Carry works tirelessly toward striking down ill-conceived gun and weapons control laws that have been proven to provide safe havens to criminals and be deadly to law-abiding citizens.
For more information, please visit www.FloridaCarry.com.