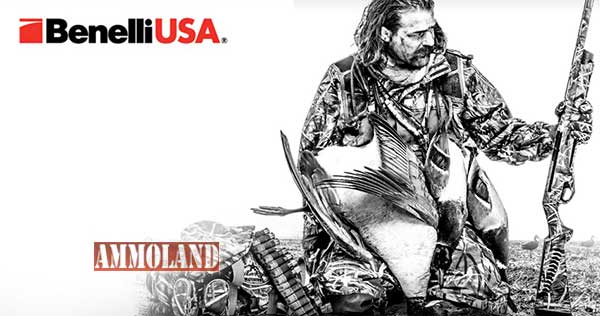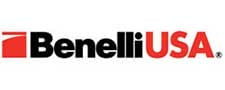 Accokeek, MD -(Ammoland.com)- Benelli's new 3-Gun team is gearing up for an exciting 1st season in 2015, putting together a winning roster of sponsors to support the company's shooting team.
"We're very excited about our partnerships for 2015," said Team Benelli 3-Gun Leader Dianna Liedorff-Muller of the sponsorship cadre. "Each one brings something unique to the partnership that will help make our team stronger and more competitive."
Ammo sponsor Fiocchi, another Italian company long associated with shooting sports, manufacturers quality centerfire and shotgun loads for every application and will supply all practice and competition ammo for the team.
"We've got the guns and the talent," said Liedorff-Muller, "but we need quality ammunition, and lots of it, to train and deliver sustained performance."
Benelli's 3-Gun team will be sporting new 5.11 Tactical competition apparel as part of that company's sponsorship. The 5.11 Tactical line of shooting and tactical attire is practically a sport-standard, giving the team a uniform look and image on the road and at competitive events. Hayes Custom Guns is supplying their trademark high-end, match-grade 9mm model 2011's for the team—company founder Aaron Hayes also happens to be a Team Benelli 3-Gun team shooter as well as a custom firearms builder. Benelli shotgun modifications and custom-logo basepads come courtesy of the precision firearms work of sponsor Taran Tactical Innovations. Realtree Outdoors rounds out the sponsor line-up—their camo patterns are featured on a diverse range of outdoor gear from firearms to clothing.
Realtree patterns are the most-frequently used patterns on Benelli hunting firearms—if fact, Benelli was the first firearms manufacturer to go 'all-in' across the product line with the advent of Realtree's MAX 5 in 2014. Benelli VP of Marketing Tom Kaleta said the hunting audience shares some powerful mutual interests with 3-Gun.
"The crossover of hunting and 3-Gun is a real opportunity to expand shooting sports—and our market—with a ready-made group of enthusiasts," said Kaleta.

"Hunters are always looking for ways to expand their time outdoors with another shooting experience," Liedorff-Muller echoed Kaleta's enthusiasm for new shooter participation by introducing hunters to 3-Gun. "3-Gun season is always open, and hunters can take some of those techniques right into the field," she noted.
Benelli's renowned performance as the premier shotgun on the 3-Gun circuit parallels the company's legacy of excellence in tactical, law enforcement and military products like the M2, M4, Vinci and Nova.
"Our guns have a reputation for performance and quality in every environment, whether it's tactical, field sports or 3-Gun competition," said Kaleta.
Team Benelli's 3-Gun team roster is a mix of professional, tactical, law enforcement and field shooting experts who bring a diverse talent base to the new team.
Team Leader Liedorff-Muller is a certified firearms instructor, retired police officer, USPSA national champion and professional 3-Gun competitor who represented Benelli in 2014.
About Benelli USA
Benelli is a world leader in manufacturing quality semiautomatic shotguns and rifles that are known for their ultra-reliability and high-performance standards.
For the latest news and product information visit www.benelliusa.com.