'Roundup for Conservation' enables consumers' active role in conserving habitat, enhancing access by tying donations to gear purchases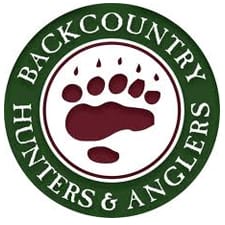 Missoula, MT -(Ammoland.com)- Via an innovative new initiative that lets sportsmen designate the beneficiary of their conservation donations, First Lite is raising awareness of groups such as Backcountry Hunters & Anglers all while making supporting conservation as easy as ordering outdoor gear.
First Lite's "Round up for Conservation" program gives its customers the option not just of making donations to conservation via gear purchases but of selecting the recipient from a menu of national sportsmen's groups that share First Lite's commitment to sustaining and enhancing the lands, waters and outdoor opportunities enjoyed by American sportsmen.
The desire "to do more" drove the decision by First Lite founders and owners Kenton Carruth and Scott Robinson to launch the initiative, which they hope will provide a blueprint for other gear manufacturers whose business depends on the responsible management of public lands and waters.
"Part of the First Lite lifestyle is enjoying the outdoors and spending time in the immense public lands that surround Ketchum, Idaho," where the company is based, said Robinson. "Through this simple platform, we hope to establish the link between purchasing gear and making a donation towards protecting, preserving and improving the places and resources we love."
Outdoor recreation is a significant contributor to the U.S. economy, annually generating $646 billion in consumer spending and 6.1 million jobs. Particularly in the American West, this economic engine is inextricably tied to public lands and waters, with close to three-quarters of Western sportsmen depending on public lands for access to hunting.
"Historically, American sportsmen have led the way in funding conservation," said BHA Executive Director Land Tawney. "In the 1880s, Theodore Roosevelt and his compadres established the Boone & Crockett Club, spurring a conservation ethic that is an essential part of the American fabric. And by buying hunting and fishing licenses and paying excise taxes on purchases such as firearms, ammo and tackle, sportsmen and women continually put their money where their mouth is."
"Now, First Lite is leading the way among outdoor gear manufacturers by pioneering a new method of funding conservation, as well as supporting groups that are working on behalf of the nation's sportsmen," Tawney continued. "Here at Backcountry Hunters & Anglers, we couldn't be more thrilled to partner with First Lite in launching this new approach – and we're honored to have been chosen as one of the first to benefit from it."
"Hunters and fishermen all have a financial responsibility to wildlife resources that goes beyond your next gear purchase," affirmed Steven Rinella, outdoorsman, writer and host of "MeatEater." By launching "Round up for Conservation," First Lite "wants to make supporting conservation as easy as it is to buy your next piece of gear."
Hear more from Rinella about First Lite and the "Round Up" program in the video below:
Find out why hunting celebrity Michele Eichler supports the First Lite initiative in the video below:
To learn more about First Lite and its plan for sportsmen-driven conservation, please click here.
Connect with us on Facebook.
Follow us on Twitter.
About Backcountry Hunters & Anglers
Backcountry Hunters & Anglers is the sportsmen's voice for our wild public lands, waters and wildlife.
To learn more about BHA, please visit our website.