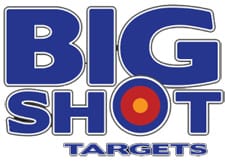 Downingtown, PA – BIGshot Archery, LLC (www.bigshottargets.com), creator of the most innovative archery targets in the industry, announced today it has partnered with Hudalla Associates, Inc. to continue its growth nationally.
With better than 50% sales growth annually since the company's launch, BIGshot Targets has experienced brand awareness and product acceptance from pro shops, archery range owners and recreational archers in every corner of the U.S. and beyond.
"Our unique focus on delivering world-class quality and value to our dealers and their customers has been central to our mission and our growth over the past 10 years. Partnering with Hudalla Associates provides the scale, archery industry experience and professionalism that ensures our mission remains unwavering while expanding our dealer base and accelerating nationwide growth," stated BIGshot Archery President, Al Pirelli.

"We are enthusiastic about Hudalla Associates' commitment to the archery dealers they service as well as their devotion to providing a better business proposition with our BIGshot product line."

Hudalla Associates shared Pirelli's excitement. "Everyone on the Hudalla Team is excited to partner with Al and his staff to assist in BIGshot's nationwide brand growth and business expansion. BIGshot manufactures a line of premium quality, innovative archery targets. Our sales staff is really looking forward to getting started and presenting the BIGshot products to our customers."
About Hudalla Associates
Established in 1987, Hudalla Associates, Inc. is a manufacturer's representative agency specializing exclusively in the hunting and archery industry. Hudalla represents some of the most trusted names in the outdoor industry.
About BIGshot Archery
BIGshot Archery, producer of archery and bowhunting's most innovative personal and industrial-strength target systems, was founded in 2003 with a simple vision – to provide quality targets that solve real problems for archers, bowhunters, archery clubs and ranges. From recreational, hunting and professional shooter targets, to game-changing, patent pending, interactive video target systems, BIGshot Archery has revolutionized the way you compete, the way you practice and the way you prepare for your next bowhunting adventure.
For more information about BIGshot Archery, please visit www.bigshottargets.com