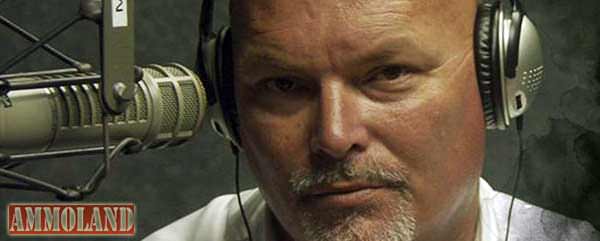 Burnsville, MN -(Ammoland.com)- Genesis Communications Network is excited to welcome Bill Frady; host of Lock-N-Load, to their Monday through Friday morning lineup starting Monday, August 11th, 2014.
Lock-N-Load, presented by Froglube, covers all spectrums relating to the world of the gun, including the gun industry, trends, self defense and of course those that would strip away your rights.
With guests such as the 3D Gun Guru Cody Wilson, Gunowners of America Executive Director Larry Pratt, Nobel Peace Prize Nominee Dr. Jim Garrow, Tactical trainer Chris Costa, Psychologist Dr. Linda Lagemann and many others. Lock-N-Load explores the dynamics of the uniquely American 2nd Amendment and everything that goes along with it. Lock-N-Load is your daily dose of blunt truth designed to counter the Mainstream Misinformation Machine.
Bill Frady is not a classically trained broadcaster as he was discovered in a voicemail he left, by another radio broadcaster, this lead to Frady breaking into radio on April 2010, in Columbia, South Carolina at WOIC AM 1230. While doing that show he discovered Operation Fast and Furious and invited Larry Pratt of Gunowners of America on air to talk about the topic. These events lead to the eventually conception and start of Lock-N-Load.
When Frady was exiting the Army in 1990, is 1st Sergeant reminded him to not forget the men serving. Getting behind the mic afforded Frady this chance to keep that promise and expand to cover all aspect of his oath of service. In his capacity at Gunowners of America, Frady has been interviewed nearly 100 times on other radio shows, defending the 2nd Amendment and attempting to inject both logic and humor into the present argument about owning guns.
Military Veteran, Husband, Father and now Grandfather, Frady presents the only daily terrestrial radio show that deals with, as he characterizes it, the teeth of the Constitution. If asked, Frady would tell you he is simply an egomaniac with a mic, but truly ask twice, because Frady believes in the American people and has been inspired by a handful of mentors that instilled within him an attitude of continually pushing forward. Ideologically, his fight continues.
Listeners and affiliates can listen to Lock-N-Load with Bill Frady; live on Genesis Communications Network, Monday through Friday from 8:00am – 10:00am (CST). Visit www.gcnlive.com for more information or to live stream Lock-N-Load or any of GCN's other programs.
Contact GCN Affiliate Relations at (877)996-4327 ext. 241, 148 or 123 for more information regarding Lock-N-Load with host Bill Frady.
About The Genesis Communications Network, Inc.
The Genesis Communications Network, Inc. (GCN) was founded in 1997 by Ted Anderson as a way to fill the vast media void with hard hitting programming highlighting the most detrimental events and topics to the public at the present time, but most importantly, providing viable solutions for any future scenario. Through the years, GCN has established itself as the largest independently owned and operated talk radio network in the country.
For more information, please visit www.GCNLive.com.