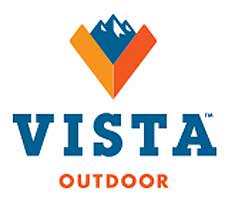 Norfolk, VA -(Ammoland.com)- BLACKHAWK! announces its support of the Project ChildSafe (PCS), a program initiated by the National Shooting Sports Foundation (NSSF) to educate the public about firearm safety.
The program provides firearm safety kits through local law enforcement agencies. The kits include educational information and gun locks for securing firearms. During the past decade, the program has partnered with 15,000 law enforcement agencies to distribute 36 million free firearm safety kits.
In an effort to help raise awareness of firearm safety, BLACKHAWK! produced a public service announcement (PSA) featuring professional shooter Todd Jarrett. To view the PSA with Jarrett, visit YouTube.
BLACKHAWK! encourages firearm owners to sign the PCS pledge to respect and secure all firearms when not in use. To get a safety kit, visit ProjectChildSafe.org. Law enforcement agencies interested in participating can request partner materials through PCS. To learn more visit: http://www.projectchildsafe.org/for-law-enforcement.
Watch the video below:
For more information on BLACKHAWK!, visit www.BLACKHAWK.com.
About BLACKHAWK!
In 1990 a Navy SEAL was navigating a minefield when his pack failed. As his gear tumbled to the ground, he vowed that if he got out of there alive he would make gear the right way. Today this obsession with quality applies to everything we do. We're constantly researching, refining and perfecting every detail to provide gear that won't let you down. Because we're not just making stuff. We're honoring a vow.
For more information, please visit www.BLACKHAWK.com.
About NSSF
The National Shooting Sports Foundation is the trade association for the firearms industry. Its mission is to promote, protect and preserve hunting and the shooting sports. Formed in 1961, NSSF has a membership of more than 10,000 manufacturers, distributors, firearms retailers, shooting ranges, sportsmen's organizations and publishers.
For more information, visit www.NSSF.org.
About Project ChildSafe
Project ChildSafe is a 501(c)(3) tax-exempt charity supported through contributions from diverse public sources to Project ChildSafe, Inc.
To learn more about Project ChildSafe, visit www.ProjectChildsafe.org.
About Vista Outdoor Inc.
Vista Outdoor is a leading global designer, manufacturer and marketer in the growing outdoor sports and recreation markets. The company operates in two segments, Outdoor Products and Shooting Sports, and has more than 30 well-recognized brands that provide consumers with a range of performance-driven, high-quality and innovative products in the ammunition, firearms and outdoor accessories categories. Vista Outdoor products are sold at leading retailers and distributors across North America and worldwide. Vista Outdoor is headquartered in Utah and has manufacturing operations and facilities in 10 U.S. States, Puerto Rico, Mexico and Canada along with international sales and sourcing operations in Mexico, Canada, Europe, Australia, New Zealand and Asia.
For news and information visit www.VistaOutdoor.com or follow us on Twitter @VistaOutdoorInc and Facebook at www.facebook.com/vistaoutdoor.