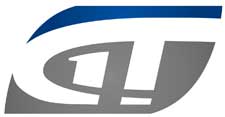 Mandeville, LA -(Ammoland.com)- It's a special GUNTALK episode to celebrate twenty years on the air, this week on Tom Gresham's GUNTALK Radio, the original nationally-syndicated radio talk show about guns and the shooting sports.
To celebrate twenty years of radio, Tom Gresham has invited a few of his favorite guests to stop by, including Springfield Armory's Rob Leatham, Second Amendment Foundation's Alan Gottlieb, Crimson Trace's Kent Thomas, CalGuns Foundation's Gene Hoffman, and of course, Ted Nugent.
"When I created Tom Gresham's GUNTALK in 1995," said Tom Gresham, "gun owners had just seen the passage of two massive anti-rights laws — the Brady Act and the Clinton Gun Ban.
The media, when it covered this at all, lied and continued to lie about, even when corrected. Talk radio was an end run around the faked footage and lies. America's 100 million gun owners were sick of the slanted news coverage, and they found GUNTALK to be a breath of fresh air to a subject as important to them as any other part of the Bill of Rights.
"Today, we face many of the same challenges," continued Gresham, "and even more, with a President willing to ignore laws, an attorney general who says his biggest regret is not passing gun control laws, and billionaires like Michael Bloomberg pledging millions to crush the civil rights of America's gun owners. GUNTALK radio is perhaps more important today than when it started twenty years ago. Whether it's helping the first-time gun buyer sort out what she needs, or exposing politicians who claim to be supporters of the Second Amendment while putting restrictions on this right, there's plenty to talk about. Over the past twenty years, the AR-15 has become the most popular rifle in the U.S., millions of men and women have been licensed to carry firearms for personal protection, and there is a resurgence in young shooters — in high school and university-level competition as well as for recreation. Responsible gun ownership is strong, and I'm glad to be part of movement."
And, don't forget to enter to win the latest GUNTALK giveaway with Timney Triggers! The Grand Prize winner receives a $750 gift certificate to use at www.timney triggers.com. And every week, ten winners will receive a Timney Trigger tension scale. Enter the giveaway, and find out more at www.timneytriggers.com, and www.guntalk.com/win.
About Tom Gresham's GunTalk Radio
In its 21st year of national syndication, Tom Gresham's GUNTALK radio show airs live on Sundays from 2PM-5PM Eastern, and runs on more than 186 stations every week. Listen live on a radio station near you, or via live streaming from one of the stations here: guntalk.com/site38.php. All GunTalk shows can also be downloaded as podcasts at www.guntalk.libsyn.com, Apple iTunes, and i-Heart radio, or through one of the available Apps: GunTalk App on Stitcher, the GunTalk iPhone App, and the GunTalk App for Android on Amazon. More information is available at www.guntalk.com.
("GunTalk" is a registered trademark.)