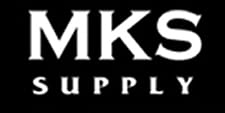 Dayton, OH -(Ammoland.com)- The Mfour .22 LR Rimfire carbine is a great and low cost fun firearm.
The high quality Chiappa Mfour carbine is almost identical to the 5.56/.223 carbine and an ideal serious practice platform for the larger caliber carbine. Sure, in these days of nearly everyone having at least 5,000 rounds of .22 LR ammunition ratted away and seeking more it serves to dry up the market for many.
Regardless of the short supply, a box of fifty rounds of .22 LR is still a lot less money to shoot than twenty rounds of 5.56 or .223 and probably more fun too boot. The accurate military lookalike Chiappa Mfour carbine is a serious platform to keep skills up for transition to its larger caliber center cousins. The Chiappa Mfour is a bunch of fun to shoot and for many it also serves as a serious survival gun. Chiappa's Mfour comes with a dual-aperture adjustable iron sight detachable carry handle and picatinny flat top for optics.
High-quality precision made .22 LRs regardless of brand or type are as expensive (many times more) to manufacture as their larger caliber brothers-but what you get is a quality firearm that will deliver reliability and accuracy.
Specifications:
Caliber: .22 Rimfire
Weight: 5.5 pounds
Overall length: 34.25-inches
Barrel Length: 16-inches
Materials: Lightweight and ultra tough polymer upper and lower receiver
Magazines: Depending on state law; either two 28-round or two 10-round magazines
Colors: Desert tan (shown) or all black
Suggested Retail: $550.00
About MKS Supply, LLC
MKS Supply insists on high quality, reliable firearms. We insist on guns that are easy to own and service. Most of all, we insist on value.
For more information, please visit www.MKSSupply.com and www.MKSChiappa.com.