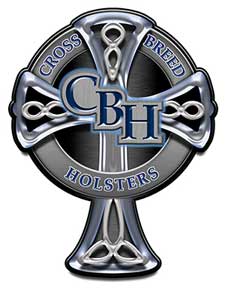 Wayzata, MN – -(Ammoland.com)- CrossBreed, a leading manufacturer of the best and most functional concealment holsters, has renewed its sponsorship of Rob Pincus and the nationwide 2015 Personal Defense Network (PDN) training tour.
For 2015, the PDN training tour has dozens of training events scheduled in more than 30 cities. The events cover a wide-range of personal defense topics and are taught by highly regarded experts in defensive-firearm instruction.
"I've used Crossbreed Holsters for years and even designed an evolved Belly Band Holster with them. It is great to have them back as a PDN Training Tour Sponsor," said Rob Pincus, Executive Director of PDN.

"CrossBreed Holsters is proud to continue their partnership with the Personal Defense Network and sponsorship of the PDN Training tour with Rob Pincus," said Trent Cooper, Sales and Marketing Manager for CrossBreed Hoslters. "CrossBreed Holsters is committed to not only crafting a superior holster that will ensure safety and security while concealing a firearm, they are also committed to being a partner in bringing knowledge and training to everyone that chooses to carry a firearm."
To view the 2015 PDN Training Tour schedule and sign up for an event near you, please visit www.personaldefensenetwork.com
About Personal Defense Network
The Personal Defense Network is the leading destination for high quality online video, tips and articles related to personal defense. Unlike many other resources, PDN's contributors are active instructors who teach students regularly, ensuring that they are in touch with the current issues; questions and equipment that visitors to the site utilize.