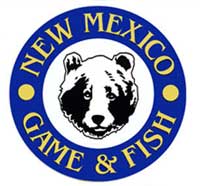 Santa Fe-(Ammoland.com)- A new Rocky Mountain bighorn sheep area will open to hunting this year in northeastern New Mexico after successful negotiations between the Department of Game and Fish and two private landowners.
The single public ram license will be the first offered in the Dry Cimarron area near New Mexico's borders with Colorado and Oklahoma.
"The growth of this bighorn sheep herd and this unique hunting opportunity would not be possible without the cooperation and land stewardship that these landowners have displayed," Department Director Alexandra Sandoval said. "We are very thankful for their conservation efforts."
The agreement between the department and the Pacheco and Black Mesa ranch owners will allow a hunter who is successful in this year's public drawing to hunt on either ranch or on public lands in Game Management Unit 58. The hunt period of Aug. 15, 2015, through Jan. 15, 2016, was lengthened because the bighorns move around a lot and may not be present in the unit at all times.
Hunters interested in applying for the Unit 58 bighorn sheep hunting license or other 2015-16 big-game licenses for deer, elk, oryx, pronghorn, ibex, Barbary sheep or javelina are reminded to apply before the deadline, 5 p.m. MDT March 18. Hunters who have already applied for Rocky Mountain bighorn sheep licenses and would like to add the Unit 58 hunt to their application may do so by calling the department by 5 p.m. March 13at (505) 476-8072 or (505) 476-8093.