By Dean Weingarten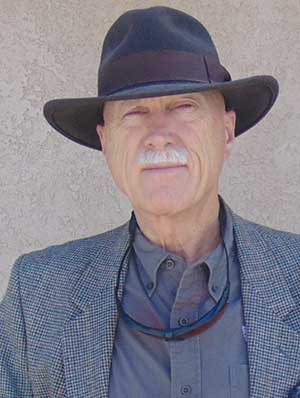 Arizona – -(Ammoland.com)- In  Nevada, SB 175 passed the Senate.  The bill is a general gun law reform bill that passed 14 to 5 with 2 excused.    The bill changes the reciprocity law in Nevada in a significant way.  From SB 175 (pdf):
Sec. 4.5. NRS 202.3689 is hereby amended to read as follows:
202.3689 1. On or before July 1 of each year, the Department
shall:
(a) [Examine the requirements for the] Determine whether each
state requires a person to complete any training, class or program
before the issuance of a permit to carry a concealed firearm in
[each] that state . [and determine whether the requirements of each
state are substantially similar to or more stringent than the
requirements set forth in NRS 202.3653 to 202.369, inclusive.]
(b) Determine whether each state has an electronic database
which identifies each individual who possesses a valid permit to
carry a concealed firearm issued by that state and which a law
enforcement officer in this State may access at all times through a
national law enforcement telecommunications system.
(c) Prepare a list of states that meet the requirements of
paragraphs (a) and (b). A state must not be included in the list unless
the Nevada Sheriffs' and Chiefs' Association agrees with the
Department that the state should be included in the list.
(d) Provide a copy of the list prepared pursuant to paragraph (c)
to each law enforcement agency in this State.
2. The Department shall, upon request, make the list prepared
pursuant to subsection 1 available to the public.
The bill would eliminate the "substantially similar" language and substitute a requirement that training was required in order to obtain a permit in another state.  This would likely increase the number of state permits  that are recognized by Nevada significantly.  Here are the States that Nevada currently recognizes:
Alaska
Arkansas
Idaho "Enhanced" Permit*
Illinois
Kansas
Kentucky
Michigan
Nebraska
New Mexico
North Carolina
North Dakota "Class 1" Permit*
Ohio
South Carolina
Tennessee
Nevada has a very unusual qualifier.  It requires the Nevada Sheriffs' and Chiefs' Association to approve of any state on the list compiled by the Department of Public Safety.   This is a very strange delegation of considerable power to a non-elected entity that is by nature, private.  It is rather like putting into law that the State Bar Association will decide what judges are picked to be on the bench.   I have not seen the power abused; but it seems a poor precedent to give an organization of law enforcers the ability to decide what the law is.
An article from a Nevada paper indicates that passage in the Assembly is likely.  From reviewjournal.com:
CARSON CITY – The Nevada Senate on Monday passed legislation prohibiting domestic violence abusers from possessing guns and making it easier for gun owners in other states to carry a concealed weapon in Nevada.

Senate Bill 175 also adds an occupied vehicle to Nevada law involving justifiable homicide. It passed on a vote of 14-5 with some Democratic support and now moves to the Assembly, where passage in the Republican-controlled chamber is likely.
It seems likely that Governor Brian Sandoval would sign the modest reform.
c2014 by Dean Weingarten: Permission to share is granted when this notice is included. Link to Gun Watch
About Dean Weingarten;
Dean Weingarten has been a peace officer, a military officer, was on the University of Wisconsin Pistol Team for four years, and was first certified to teach firearms safety in 1973. He taught the Arizona concealed carry course for fifteen years until the goal of constitutional carry was attained. He has degrees in meteorology and mining engineering, and recently retired from the Department of Defense after a 30 year career in Army Research, Development, Testing, and Evaluation.