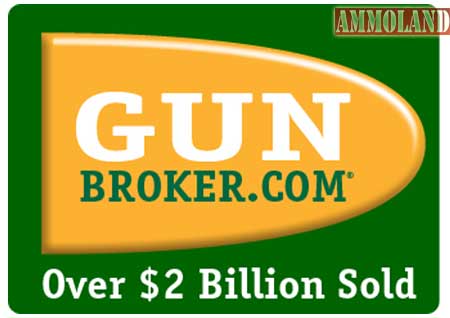 Kennesaw, GA -(Ammoland.com)- GunBroker.com and The Best of the West have joined together to create a one-of-a-kind, custom built long range shooting system that is currently up for auction on GunBroker.com.
Proceeds from this auction will support Wild Sheep Foundation (WSF) youth education and youth shooting sports initiatives to educate the next generation of hunter conservationists and introduce youth to the great outdoors and field sports.
The auction can be viewed at:
The team at The Best of the West and Huskemaw Optics has built and validated this system with the long range/precision hunter in mind. The system was ergonomically designed by BOTW and Master gunsmith Earl Hines, 9 time National multi discipline shooter champion & holder of 8+ world records in shooting.
The BOTW TV Show on the Outdoor Channel showed this system in action in early March. Click here to view the Shooting System in action.
The auction includes the following:
Custom built "One of Kind" Best of The West Shooting System
BOTW Long Range Shooting Course at Monster Lake Ranch
Bullseye Camera Systems Kit (AmmoCam)
SportEAR Ghost Stryke
Seth McGinn's CanCooker
This is your chance to help an outstanding youth program and become the proud owner of an elite rifle with advanced training. This auction is supported by our proud partner, the Wild Sheep Foundation.
About The Wild Sheep Foundation
The Wild Sheep Foundation is a tax-exempt charitable organization as described in Section 501(c)(3) of the Internal Revenue Code (Fed ID# 42-1109229.) Contributions to WSF are intended to be tax deductible to the full extent allowed by law. The tax deductible amount is that paid or donated in excess of the fair market value of any goods or services received. Please check with your tax advisor on the tax deductibility of charitable donations.
Learn more at www.wildsheepfoundation.org.
About Gunbroker.com
GunBroker.com is the world's largest gun auction website. Launched in 1999, GunBroker.com is an informative, secure and safe way to buy and sell firearms, ammunition and hunting/shooting gear online. GunBroker.com promotes responsible ownership of guns and firearms. Aside from merchandise bearing its logo, GunBroker.com sells none of the items listed on its website. Third-party sellers list items on the site and Federal and state laws govern the sale of firearms and other restricted items. Ownership policies and regulations are followed using licensed firearms dealers as transfer agents.
For more information, please visit www.Gunbroker.com.