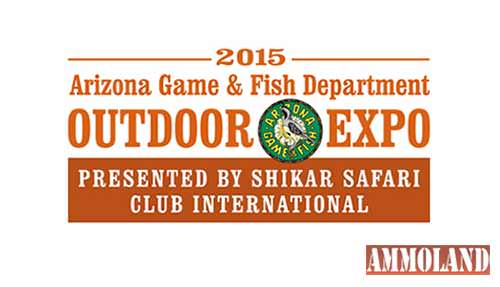 Payson, AZ -(Ammoland.com)- HPR supports the Arizona Game & Fish Department Outdoor Expo as a Silver Sponsor.
The HPR Mobile Command Center will be on location for tour and product awareness on Saturday, March 28th from 9am to 5pm and Sunday, March 29th from 9am until 4pm at the Ben Avery Shooting facility in Phoenix, Arizona. This event is held free of charge for outdoor sports enthusiasts of all ages.
Come out and enjoy a weekend where you can experience hands on family fun with large fishing tanks and free photos. Enjoy specialty-shooting disciplines such as cowboy action, practical pistol, clay targets, and more in a safe and supervised environment. There will be over 150 various exhibits worth visiting including wildlife, government agencies, and conservation groups. Learn about Arizona's raptors and reptiles, community fishing, quail hunting, game calling, optics, and wildlife tracking.
The HPR Mobile Command Center displays the latest and most innovating products including their new ammunition product line, Black Ops. HPR ammunition-trained professionals will be present to engage in conversations from bullet design to performance, and everything else ammo-related. Whether for home protection, personal defense, hunting or law enforcement applications, HPR produces specific products to meet your shooting needs. HPR is dedicated to the shooting community and strives to provide educational information on their products in the market.
For more information about this event, please visit http://www.azgfd.gov/outdoor_recreation/showcase.shtml.
About HPR
HPR strives to include all American components to their cartridges. Other countries may be able to produce products cheaper at the expense of quality and the outsourcing of jobs, but HPR believes in American quality and American jobs. HPR is the first manufacturing facility to locate in Payson in more than a decade. They are growing quickly and have become the pride of their community.
For more information, visit www.hprammo.com.