By Major Van Harl USAF Ret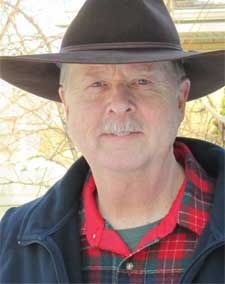 Wisconsin –-(Ammoland.com)-  I am still mad at the 1967 government of Israel for the deliberate attack on the USS Liberty on 8 June 1967, when 32 American Sailors, Marines and civilians were killed as the ship was bombed, strafed by machinegun fire and torpedoed.
There will never be justice for those dead Americans or their surviving family members, thanks mostly to our own cowardly government and some senior Navy officers in power at that time.
But, I do not want to see the current nation of Israel destroyed by invaders waiting on Israel's border for the chance to move in en masse and lay waste to our strongest ally in that region. I want Israel to survive and prosper.
I am still mad at the Palestinians for the millions, possibly billions of aid dollars funneled into the Gaza Strip that has been stolen by special interest groups at the detriment of the average Gaza citizen who had, and has still today no say in the matter or power to make it stop. Gaza at this point should look like a first world major Mediterranean city, not a bombed out war zone. Arafat's family needs to tell us where that money really is.
But, I do not want to see more innocent Palestinian children lying dead in the streets from return Israeli artillery fire and combat aircraft sorties, after rockets have been fired yet again from Gaza into Israel. Palestinians are the brain trust of the Sunni, Arab-Muslin world. They are the doctors, scientists, engineers, and educators that the rest of that part of the world relies on. I want them to survive and I want them to prosper, but I have my reservations. They are used as pawns by everyone in that region and sadly pawns are always expendable, by both sides playing the game.
I am still mad at Timothy McVeigh the American terrorist who killed 168 victims in the Oklahoma City Bombing. This includes the 19 children whose faces I have studied personally, viewing their pictures at the museum and memorial in Oklahoma City. You do not kill babies because you are angry with the actions of adults.
But I am afraid this will not be the last time an American citizen will perpetrate death and destruction on innocent people who will never even see it coming. Our government is in grid-lock and fails to make easy decisions, let alone the really hard ones that could affect or even change people's lives. McVeigh should burn in hell. My concern however is there are many more Timothy McVeighs on both the far-right and far-left who could and most likely will follow in his footsteps as our government worries about climate change.
I am still mad at Emperor Hirohito of Japan who allowed the mass destruction in Pacific nations and the deaths of millions of innocent people on his watch. For that matter I am still mad at General Douglas MacArthur for letting Hirohito get away with murder, the Emperor should have been hung. The west really has little knowledge or interest in the loss of Asian life at the hands of Japanese soldiers. Every year the US sends its dignitaries to the Remember Hiroshima and Nagasaki ceremonies, and they are expected to have that required look of guilt on their faces as if to say "we are so sorry for starting this." The US is still an Army of occupation on those islands.
But, today Japan is a strong ally in a region of the world that is headed into major conflict, if not in my lifetime then most assuredly in my daughter's lifetime. Sometimes I shock myself in how I feel on an issue, but Japan needs to strengthen its military and be prepared to take on a major role in the security of the Pacific. The US gets about 15% of its oil from the Strait of Hormuz. Japan gets approximately 80% of their oil, and yet we do all the heavy lifting in that region. Japan is an economic powerhouse in the world, now it needs to increase its ability to protect its house and its allies also.
I am still mad about the never ending attacks on our 2nd amendment right. No one ever talks about reasonable controls on our 13th, 14th, 15th, 19th or 21st amendments. You would be branded a racist, a sexist or the worst kind of person of all, someone who wants to disrupt the free flow of alcohol.
But–no in this case no buts at all. Leave the 2nd amendment alone. It is the only thing that keeps this Nation safe from without and from within. So as our current leadership tried to do yet again an end-run around the 2nd amendment by banning certain types of ammunitions, all I can suggest is buy more ammo.
Fresh ammo is a positive tool of the honest citizen.
Major Van Harl USAF Ret. / [email protected]
About Major Van Harl USAF Ret.:Major Van E. Harl USAF Ret., a career Police Officer in the U.S. Air Force was born in Burlington, Iowa, USA, in 1955. He was the Deputy Chief of police at two Air Force Bases and the Commander of Law Enforcement Operations at another. He is a graduate of the U.S. Army Infantry School.  A retired Colorado Ranger and currently is an Auxiliary Police Officer with the Cudahy PD in Milwaukee County, WI.  His efforts now are directed at church campus safely and security training.  He believes "evil hates organization."  [email protected]