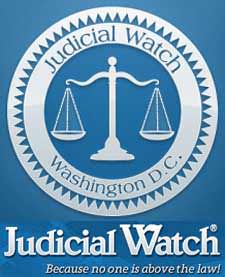 Washington, DC –-(Ammoland.com)- When the rule of law doesn't accommodate your policy ambitions, just ignore it and walk over it.
That's the Obama way, especially on immigration.
Despite a court order in February from U.S. District Judge Andrew S. Hanen in Texas halting President Obama's lawless amnesty for untold millions of illegal aliens, the Obama administration is poised to proceed full speed ahead with its plans. How do we know?
Well, for starters the administration has continued working behind the scenes to quickly award multi-million-dollar contracts to firms that can expeditiously process millions of illegal immigrants. A Request for Proposal (RFP) from the Department of Homeland Security (DHS) estimates that the population of potential requesters for the president's deferred action will be "approximately four million people" and that U.S. Citizenship and Immigration Services (USCIS) anticipates the initial filing of "approximately five to six million forms" related to the amnesty order, which also covers the illegal immigrant parents of U.S. citizens and lawful residents.
As I reported to you a few weeks ago, it was no coincidence that a little over four hours after we highlighted this contempt for the rule of law, the agency posted a notice that it was withdrawing its RFP.
Now the administration has also asked for an emergency, expedited stay of a federal court order of a key component of President Obama's executive amnesty. Specifically, it asked that the administration be allowed to implement the President's Deferred Action for Parents of American and Lawful Permanent Residents (DAPA) program, which purportedly authorizes work permits and other benefits to deportable illegal aliens. Your Judicial Watch has filed an amicus curiae brief in opposition to the administration's request. We are asking Judge Hanen to preserve the status quo and deny the Obama administration's claims that it ought to be able to proceed to overturn our nation's laws against illegal immigration.
JW lawyers argued to the court:
If the Court were to grant [the Obama administration's] motion, it would cast aside immigration laws passed by Congress and signed by the President. These laws have been in place for almost 30 years. In seeking a stay, [the Obama administration] fail[s] to demonstrate why destroying 30 years of status quo and undermining duly enacted laws is necessary at this immediate date. None of the reasons cited by [the Obama administration] in [its] motion answer the question: why today?
Basically, the Obama administration is now asking a federal court to allow President Obama to govern as a king who can rewrite, ignore, and create new law based on personal whims or political needs. The president has clearly abdicated his duty to uphold the rule of law and enforce our nation's laws against illegal immigration.
The JW brief highlights concerns raised by U.S. Supreme Court Justices Clarence Thomas and Antonin Scalia in a recent decision to allow one federal judge to overturn various state laws related to traditional marriage:
Because granting [the Obama administration's] emergency, expedited motion would allow millions of individuals to begin applying for benefits and services they otherwise would not be able to receive, the recent admonition by U.S. Supreme Court Justices Thomas and Scalia after the Court denied a stay that failed to preserve the status quo is pertinent. In Strange v. Searcy, the Supreme Court denied a stay of a federal injunction preventing the Attorney General of Alabama from enforcing several provisions of Alabama law defining marriage as a legal union of one man and one woman pending review by the Court. The Court ultimately denied the stay, requiring Alabama to begin issuing marriage licenses for same-sex unions. As a result, individuals undoubtedly have begun receiving licenses, benefits, and services that they otherwise would not be eligible to receive. If Alabama is to succeed on the merits, it will be required to void marriages and retract all benefits and services provided as a result of the marriages. In objecting to the denial of the stay, Justices Thomas and Scalia wrote:

The [Supreme] Court look[ed] the other way as yet another Federal District Judge casts aside state laws without making any effort to preserve the status quo pending the Court's resolution of a constitutional question . . . This acquiescence may well be seen as a signal of the Court's intended resolution of that question. This is not the proper way to discharge our Article III responsibilities. And, it is indecorous for this Court to pretend that it is.
There are also substantial costs to U.S. taxpayers connected with the amnesty initiatives that deserve mention here. As our Corruption Chronicles blog exclusively reported earlier this week, it's clear in the RFP's pricing spreadsheets that it's a huge undertaking that will cost American taxpayers a chunk of change, but now we have actual figures provided by government sources close to the negotiations. The Crystal City headquarters will get $1.5 million in "renovations/furniture," $4 million in "telephone/data electronics," $2.6 million in "workstation/desktop equipment" and $850,000 in "security upgrade," according to the documents reviewed by JW. Around $3 million will be spent on an immigration processing program known as Computer Linked Adjudication Information Management System (CLAIMS) and $900,000 will go to video teleconference equipment.
The annual rent will be $7,771,082 and on-site guard services will run over $1 million. Other expenses include over $1 million for barcode readers and printers, $90,000 for overtime utilities and tens of thousands for things such as employee background checks, drug testing, "instructor travel expenses" to train new hires, and basic training books. The projected payroll for fiscal year 2015 alone is $21 million for an initial 1,000 extra federal workers. If the court injunction is lifted, the document says, and the initial planning estimate holds true, USCIS "might ultimately need to increase its total program costs of between $324 and $484 million per year." That's based upon the assumption that 60% of all individuals who may be considered for Obama's various amnesty schemes would elect to file a request, according to the government memo.
Judge Hanan's 123-page opinion makes mincemeat of the administration's legal arguments granting itself the authority to rewrite immigration law and providing the DHS with authority it does not have under law.
"The DHS was not given any 'discretion by law' to give 4.3 million removable aliens what the DHS itself labels as 'legal presence,'" Judge Hanen wrote.

"In fact, the law mandates that these illegally-present individuals be removed. The DHS has adopted a new rule that substantially changes both the status and employability of millions. These changes go beyond mere enforcement or even non-enforcement of this nation's immigration scheme."

We agree.
The Obama administration also just confessed to the court that it rammed through 100,000 approvals for one of its amnesty schemes. The costs to taxpayers are enormous, the public safety is at risk, and Congress is AWOL and/or complicit. We understand that Obama's immigration lawlessness strikes at the heart of our republican form of government, hence our quick action in support of the rule of law and our continued investigative reports this week.
Stay tuned and stay vigilant …
Tom Fitton
President
Judicial Watch
About Judicial Watch:
Judicial Watch, Inc., a conservative, non-partisan educational foundation, promotes transparency, accountability and integrity in government, politics and the law. Through its educational endeavors, Judicial Watch advocates high standards of ethics and morality in our nation's public life and seeks to ensure that political and judicial officials do not abuse the powers entrusted to them by the American people. Judicial Watch fulfills its educational mission through litigation, investigations, and public outreach. Visit: www.judicialwatch.org
"Because No One Is Above The Law"