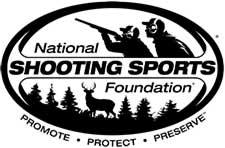 NEWTOWN, Conn –-(Ammoland.com)- Marval Hornady of Grand Island, Nebraska, died Feb. 20 at age 102. With her husband, Joyce, Marval co-founded Hornady Ammunition in 1949.
After raising a family, she was encouraged by her husband to become more involved at the company and did so in the early 1970s.
When Joyce was killed in a plane crash in 1981, she took over as chairman of the board and secretary of the corporation, and with her son, Steve, and daughter, Margaret, helped the company not only survive but thrive to become the success story it is today.
Marval had a zeal for community volunteer work and philanthropy, serving on the boards of many local and area non-profit groups and receiving many awards for her service. "I share because I have enough to share" was her clarion call.
About NSSFThe National Shooting Sports Foundation is the trade association for the firearms industry. Its mission is to promote, protect and preserve hunting and the shooting sports. Formed in 1961, NSSF has a membership of more than 6,000 manufacturers, distributors, firearms retailers, shooting ranges, sportsmen's organizations and publishers. For more information, log on to www.nssf.org.