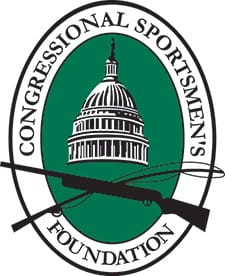 Washington, DC –-(Ammoland.com)- On March 4 2015, 239 bipartisan Members of Congress, supported by the Congressional Sportsmen's Caucus (CSC) leadership and including many CSC Members, signed on to a letter written by CSC Member Congressman Bob Goodlatte and Congressman James Sensenbrenner, to B. Todd Jones, Director of the Bureau of Alcohol, Tobacco, Firearms and Explosives (ATF).
The letter expressed concerns over the recently issued, "ATF Framework for Determining Whether Certain Projectiles are 'Primarily Intended for Sporting Purposes' Within the Meaning of 18 U.S.C. 921(a)(17)(c)."
This proposed rule would eliminate the previous exemption that common M855 ball (5.56mm) ammunition received from the ATF's "armor piercing ammunition prohibition" and would therefore make it illegal to manufacture, import, and sell this ammunition that is used in some of the most common modern sporting rifles and other rifle platforms currently owned and used by sportsmen and women throughout the nation.
The letter indicates that this Framework does not comport with the Law Enforcement Officers Protection Act (LEOPA) of 1986, which was established in order to protect police officers from the hazards presented by "armor piercing" projectiles. "ATF should refocus its efforts on serious threats to law enforcement officers from specially designed armor piercing projectiles that are intended for use in the sort of handguns commonly carried and concealed by criminals. Under no circumstances should ATF adopt a standard that will ban ammunition that is overwhelmingly used by law-abiding Americans for legitimate purposes."
The 239 Members of Congress signed on to this letter on behalf of millions of law-abiding Americans who enjoy hunting and recreational target shooting, and who are the financial backbone for the American System of Conservation Funding.
Since 1989 CSF has maintained a singleness of purpose that has guided the organization to become the most respected and trusted sportsmen's organization in the political arena. CSF's mission is to work with Congress, governors, and state legislatures to protect and advance hunting, angling, recreational shooting and trapping. The unique and collective force of the Congressional Sportsmen's Caucus (CSC), the Governors Sportsmen's Caucus (GSC) and the National Assembly of Sportsmen's Caucuses (NASC), working closely with CSF, and with the support of major hunting, angling, recreational shooting and trapping organizations, serves as an unprecedented network of pro-sportsmen elected officials that advance the interests of America's hunters and anglers.