Muddy Girl Camouflage Featured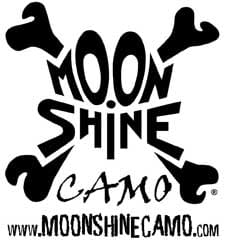 MT. Pleasant Mills, PA -(Ammoland.com)- Moon Shine, LP, designer of Moon Shine Camo, announces their partnership with Parker Bows.
"These Parker models are lightweight, compact and offer more options for the ladies who love Muddy Girl," stated Moon Shine Camo Licensing Manager, Brett Erb. "Both companies agree Muddy Girl has been a great upgrade to these models. The response at events all across the country has been huge, and we look forward to a great partnership with Parker Bows."

Parker Bows Creative Director, Brandon Hylton commented, "The Muddy Girl Pattern from Moon Shine Camo undeniably makes our ladies Challenger Crossbow and Lightning Compound Bow stand out in a positive way. We've seen tremendous interest from our dealer base in both products, and it has been well received by consumers at the Outdoor Show events we've attended across the United States. We look forward to the continued relationship with Moon Shine Camo."
Parker offers their Lightning compound bow and Challenger crossbow models in Muddy Girl Camouflage.
About Moon Shine, LP
Moon Shine, LP is a cutting edge designer of quality brand name apparel and camo that conveys the attitude and traditional values of every generation. From the hunters and farmers who live off our lands to the soldiers and patriots who protect it, join them in honoring the essence of the American Legacy.
For more information, visit www.MoonshineCamo.com or call 1.800.4.MOON.SHINE (800-466-6674).
About Parker Bows
Parker Compound Bows, Inc. is one of the largest producers of American Made compound bows and crossbows in the world. Since 1985, Parker has enjoyed rapid growth and success, which can be attributed to the quality product design, amazing performance and unmatched customer service.
For additional information, visit www.ParkerBows.com or call 540.337.5426.