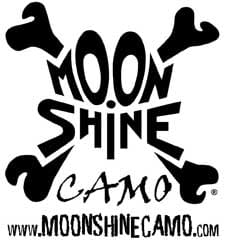 MT. Pleasant Mills, PA -(Ammoland.com)- Moon Shine, LP, designer of Moon Shine Camo, announces their partnership with Wicked Ridge Crossbows.
Decorated for the female hunter, the Lady Ranger model is fluid-image double-dipped in Muddy Girl camo and outfitted with hot pink string and cables.
"The Lady Ranger is a very affordable option for small-framed hunters and has the Muddy Girl flare that female hunters demand," stated Moon Shine Camo Licensing Manager, Brett Erb. "It is a great fit for young ladies just starting to hunt or seasoned huntresses wanting quality equipment with a great look."
Fully assembled without accessories, the Ranger is lightweight, at 5.9 pounds, and shoots its recommended 18-inch Wicked Ridge Ranger carbon arrow at 300 fps. At only 33.9 inches long, it features an easy-to-manage 150-pound draw weight and a 19.9-inch axle-to-axle width when cocked.
"Our thought at the beginning was to create a youth bow with the ideal length-of-pull, physical weight, and overall size suitable for a youngster in the nine-to-thirteen year-old age group. And, we conducted a lot of research to quantify those ideals," said TenPoint and Wicked Ridge CEO, Rick Bednar. "We decided early on that we wanted it to be a legitimate hunting weapon worthy of the brand, so as the design evolved over several years, it became clear that the Ranger was also ideal for others who could be considered small-framed hunters, regardless of their age or gender."
About Moon Shine, LP
Moon Shine, LP is a cutting edge designer of quality brand name apparel and camo that conveys the attitude and traditional values of every generation. From the hunters and farmers who live off our lands to the soldiers and patriots who protect it, join them in honoring the essence of the American Legacy.
For more information, visit www.MoonshineCamo.com or call 1.800.4.MOON.SHINE (800-466-6674).
About Wicked Ridge Crossbows
All Wicked Ridge Crossbows are made in Mogadore, OH. For more information, contact Randy Wood, Vice President of Sales (800) 548-6837 or www.TenpointCrossbows.com.