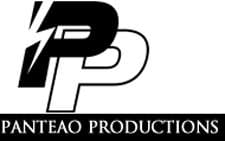 Columbia, SC -(Ammoland.com)- Panteao Productions is happy to announce the release of the next video title in the new Make Ready to Survive instructional video series.
Firearm Selection is now available streaming to Panteao subscribers. The DVD versions will begin shipping next week.
The instructors in the series include former US Army Delta Operator Paul Howe, Dave Canterbury from the Pathfinder Self Reliance School, US Army Special Forces Green Beret Kyle Harth, disaster preparedness consultant and author Jim Cobb, and NE MacDougald, who started his career in Vietnam with the 519th Military Intelligence Bn (MACV), and today is an author and consultant.
Make Ready to Survive: Firearm Selection
Selecting a firearm for short or long term survival planning may not be as clear cut as you may think it is. Can your spouse or children handle the firearm in your absence? Will ammunition be available for your firearm of choice? Instructors Paul Howe, Dave Canterbury, and Kyle Harth go over matching a firearm to the user, the importance of proper firearms training, selecting the right firearm for home defense, concealed carry, hunting small game, hunting dangerous game, choosing a firearm for your spouse or child, shotgun options, handgun options, rimfire rifles, bolt action rifles, semi-auto rifles, and more. Whether it's your grandfather's side-by-side shotgun or a carbine similar to what you used in the military, this video helps you make an educated decision for yourself and your family.
A total of 13 videos have been filmed in the Make Ready to Survive series. More info on the series can be found on the Panteao website at: www.panteao.com/survive.
Product Page for Make Ready to Survive: Suburban & City Environment – www.panteao.com/product/make-ready-to-survive-firearm-selection.
About Panteao Productions
Panteao is based out of Columbia, SC and produces the Make Ready firearms training video series, documentaries, industrials, and the Make Ready to Survive training series.
For more information about Panteao, visit www.Panteao.com.