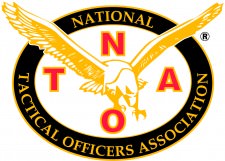 Doylestown, Pa. (Ammoland.com) – The National Tactical Officers Association (NTOA) is pleased to announce the Winter Edition of The Tactical Edge is now available. Widely considered the leading authority in tactical operations information, The Tactical Edge reaches approximately 40,000 law enforcement officers with each issue.
Included in the Winter issue are several outstanding feature articles such as "Defending our Ground by Representing Ourselves Responsibly," written by NTOA Director Emeritus Phil Hansen, which discusses the need of personnel at all levels to be knowledgeable and conversant about the purpose of SWAT. Another powerful article is "The Officer's Role in Responding to Traumatized Children," written by Ryan Butler and Sarah M. Greene. The article delves into how the role of the tactical officer fits within the current push to connect law enforcement officers and children.
NTOA has also made several articles available online to non-members, including the Directors Message by Mark Lomax, a wrap up of the 14th Annual Crisis Negotiations Conference by Jan Dubina and a review of the Advanced Tactical Carbine Track – NTOA Tactical Conference 2014 by Bret Pagnucco.
The Tactical Edge is an award-winning publication that has been providing the law enforcement community with cutting edge life-saving information from leading experts for over 30 years. The Tactical Edge is published quarterly in February, May, August and November.
For more information on the National Tactical Officers Association visit www.ntoa.org or call 800-279-9127. Join the NTOA today and start receiving the benefits of better training and stay on top of the ever changing and challenging world of law enforcement.
About the National Tactical Officers Association:
The National Tactical Officers Association operates with Veritas – truth, honesty and integrity – in all our relationships. www.ntoa.org