Area sportsman, wildlife, and water quality benefit from recent purchases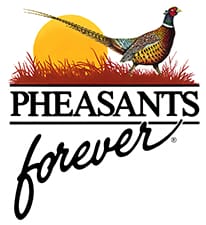 Marshall, MN -(Ammoland.com)- Pheasants Forever and local partners have contributed an additional 321 acres of public hunting access in southwest Minnesota with acquisition of the Delanghe Tract and Bendix Waterfowl Production Area (WPA).
Efforts to purchase and donate the new public hunting areas to the Minnesota Department of Natural Resources were spearheaded by the Lyon County Chapter of Pheasants Forever.
"These acquisitions will provide much needed nesting cover for pheasants, waterfowl, and numerous other species," stated Matt Christensen, Pheasants Forever's regional representative for western Minnesota. "This is a phenomenal example of local partners working together for the common purpose of wildlife habitat conservation and expanded public hunting opportunities."
The Lyon County Chapter of Pheasants Forever has been instrumental for wildlife habitat conservation in southwest Minnesota since their inception in 1983. During this time, the local chapter has invested over $3 million throughout Lyon County to protect, preserve, and enhance habitat for pheasants and other wildlife. Dollars invested over this time period equate to over 700 chapter projects which have benefitted over 7,500 acres of wildlife habitat in Lyon County.
"We're always excited to work with our local Pheasants Forever chapter, especially when it involves nearby land acquisitions," stated Dr. Mark Evers, president of the Shetek Prairie Chapter of the Minnesota Waterfowl Association. "We look forward to more dirt work being done in southwestern MN to help restore habitat acres for all wildlife."
About the Delanghe Tract:
Representing a 170-acre addition to the existing Sodus Wildlife Management Area (WMA), the Delanghe Tract will be restored into a multi-purpose area supporting populations of deer, upland game, waterfowl, and other wildlife. All cropland acres will be planted with native warm-season grasses and forbs, and wetland restorations will be completed in conjunction with the USFWS Wetland Management District. The Delanghe Tract can be found on the northwest side of Sodus WMA, located 10 miles south of Marshall on Highway 59, and three miles west on 240th Street.
About the Bendix WPA:
The Bendix WPA is a 151-acre addition to the Hole in the Mountain WMA located in southern Lyon County. Bendix WPA will protect over 2,000 feet of shoreline on the western edge of Lake of the Hills, providing permanently-protected wetland habitat for waterfowl and shoreland birds. In addition to numerous wildlife benefits, expanded public hunting opportunities around the lake now equal more than 500 acres in the immediate area. Bendix WPA is located one mile north and one mile west of Garvin, Minn.
Partners involved in the purchase of both land acquisitions include Pheasants Forever, the Lyon County Chapter of Pheasants Forever, the Minnesota Department of Natural Resources, Southwest Sportsman's Club of Minnesota, The Minnesota Waterfowl Association – Shetek Prairie Chapter, Tyler Rod & Gun Club, Balaton Sportsman's Club, Prairie Highlands Chapter of the Quality Deer Management Association, Minnesota Outdoor Heritage Fund, and NAWCA grants.
Landowner Don Delanghe is also highly credited for his in-kind land donation to facilitate the Delanghe Tract purchase.
About Pheasants Forever & Quail Forever
Pheasants Forever, including its quail conservation division, Quail Forever, is the nation's largest nonprofit organization dedicated to upland habitat conservation. Pheasants Forever and Quail Forever have more than 140,000 members and 700 local chapters across the United States and Canada. Chapters are empowered to determine how 100 percent of their locally raised conservation funds are spent; the only national conservation organization that operates through this truly grassroots structure. Since creation in 1982, Pheasants Forever has spent $508 million on 475,000 habitat projects benefiting 10 million acres nationwide.
For more information, please visit www.PheasantsForever.org and www.QuailForever.org.