Pheasants Forever's unique local model energizes young hunters to make a difference for wildlife habitat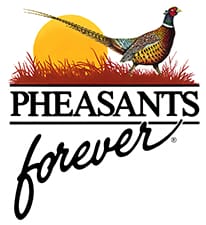 Roosevelt, UT -(Ammoland.com)- Efforts focused on restoring Utah's ring-necked pheasant population – a once-abundant species – received a major boost with the formation of the Uintah Basin Chapter of Pheasants Forever in northeast Utah.
Local conservationists initiated the chapter with common goals to restore pheasant and quail habitat and provide local youth the opportunity to learn about upland conservation.
"We want to challenge ourselves and local residents to conserve and expand upland wildlife habitat in our region of Utah," said Brady Fuller, elected president of the Uintah Basin Chapter of Pheasants Forever. "Creating community awareness about the positive effects of conservation efforts is a definite goal for our volunteers. We also recognize the importance of conservation education for youth in our community – this will be an important component of our new chapter."
Promoting wildlife habitat conservation in the state's northeast corner, the Uintah Basin Chapter of Pheasants Forever will implement conservation projects and youth conservation education events in Uintah, Daggett, and Duchesne counties. Located in a unique area of the state which is populated by ring-necked pheasants and California quail, chapter volunteers look to build upon an encouraging 2014 hunting forecast which documented increases in both species. Utah's Wildlife Management Areas, Walk-in Access properties, and lands under private ownership are all being considered by the chapter for future wildlife conservation projects.
"It is refreshing to see such a dedicated group of young hunters and outdoorsmen wanting to promote the mission of our organization in eastern Utah," stated Ryan Storm, Pheasants Forever and Quail Forever's regional representative for Utah. "All of the new committee members in the Uintah Basin Chapter of Pheasants Forever convey a strong passion for the outdoors and youth conservation education. This chapter is a thrilling addition to the West and I am excited to witness their progress in the coming years."
Uintah Basin Chapter of Pheasants Forever
The Uintah Basin Chapter of Pheasants Forever has elected Brady Fuller of Roosevelt as president, David Ryan of Roosevelt as vice president, Landon Nelson of Bluebell as treasurer, Michael Oakes of Roosevelt as banquet chair, and Keegan Kaiser of Duchesne as youth/education chair.
The chapter will hold its next meeting on Thursday, April 23 at 7:00 p.m. at the Strata Networks office located at 211 East 200th Street North, Roosevelt, UT 84066.
For more information about the chapter or to become involved, please contact chapter president, Brady Fuller, at (435) 823-1601 / email.
Pheasants Forever & Quail Forever in Utah
Utah is home to three Pheasants Forever chapters, one Quail Forever chapter, and more than 400 members of "The Habitat Organization." Those chapters have completed nearly 500 wildlife habitat conservation projects benefiting 4,603 acres in the state. For more information about Pheasants Forever or Quail Forever in Utah, to join a chapter or inquire about starting a chapter, contact Ryan Storm at (618) 351-1234 / email.
About Pheasants Forever
Pheasants Forever, including its quail conservation division, Quail Forever, is the nation's largest nonprofit organization dedicated to upland habitat conservation. Pheasants Forever and Quail Forever have more than 140,000 members and 700 local chapters across the United States and Canada. Chapters are empowered to determine how 100 percent of their locally raised conservation funds are spent; the only national conservation organization operating through this truly grassroots structure.
For more information, please visit www.PheasantsForever.org.