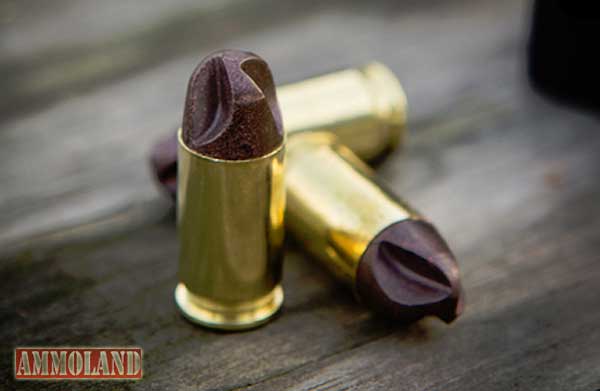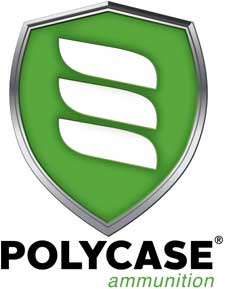 Savannah, GA –-(Ammoland.com)-  PolyCase Ammunition, makers of ammunition for the 21st century, launches its revolutionary Inceptor by PolyCase line of ammunition to the European and International markets during the 2015 IWA Outdoor Classics at the Exhibition Centre Nuremberg in Germany, beginning this Friday, 6 March through Monday, 9 March 2015.
Fair goers can view the Inceptor by PolyCase ammunition lineup in the new products area, then visit the PolyCase Ammunition booth, Hall 1 / 1-326, to talk with the company's founders to learn more about this revolutionary new ammunition.
"PolyCase Ammunition continues to lead the way in the advancement of manufacturing ammunition for the 21st century."

"The proprietary, injection molded technology that we utilize produces projectiles free of lead, and has eliminated the wastewater and heavy metal waste streams present with traditional ammunition. Our European customers, be they hunters, sport shooters or defense operators, will appreciate the higher velocities, flatter trajectories and match-grade accuracy, courtesy of the non-toxic and lead free Inceptor by PolyCase line of ammunition," said PolyCase Ammunition Founder and CEO Paul Lemke.
Lead free, environmentally safe and range compliant, Inceptor by PolyCase ammunition features their patent-pending Cu/P projectiles produced by a patent-pending, technologically advanced and fully automated injection-molding process.  The Cu/P material –– a proprietary lead-free copper alloy with a high-tensile strength nylon binder developed specifically for projectiles –– produces lighter, faster, extremely accurate bullets engineered to display uniformity in concentricity and weight.
Loaded to SAAMI specs in high quality brass cases, Inceptor by PolyCase ammunition is safe for handguns, rifles and suppressors, and features the reduced recoil and lower muzzle rise that allows for quicker follow-up shots, making a day at the range fun for everyone especially beginners and small statured shooters.  Environmentally conscious and non-toxic, the Inceptor by PolyCase line of ammunition stands as the choice for effective, reliable, accurate and lightweight, lead-free ammunition for the 21st century.
For more information and to view the entire product line visit: www.polycaseammo.com or www.facebook.com/PolyCaseAmmunition or email PolyCase Ammunition at [email protected]
PolyCase Ammunition is a precision injection molding company located in Savannah, Georgia. Veteran-owned and operated, PolyCase develops, manufactures, markets and sells premium, patent-pending, injection-molded, competitively-priced small arms ammunition products to sportsmen and Law Enforcement professionals. Made in the USA, using over ninety years of collective advanced design, materials and manufacturing experience; PolyCase brings technologically advanced, yet competitively priced ammunition options to the shooting public. For additional information, visit www.polycaseammo.com.