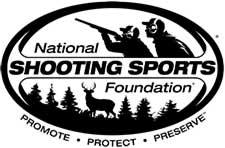 NEWTOWN, Conn –-(Ammoland.com)- When the firearms industry's Project ChildSafe program launched its "Own It? Respect It. Secure It." initiative eight months ago, industry companies and organizations were encouraged to use the power of their outreach to remind gun owners to securely store their firearms when not in use to help prevent access by children and other unauthorized persons.
Today, more than 1,000 companies and groups are supporting Project ChildSafe by using the "Own It? Respect It. Secure It." logo in their advertisements and videos and on their websites and social media outlets. Their efforts are helping industry reach millions of gun owners with a safety message designed to help deter firearms accidents, theft and misuse.
"This milestone is more than a number—it's further testimony to the commitment on the part of the firearms industry, individual gun owners and the sporting community to make gun safety and personal responsibility a priority," said Steve Sanetti, President and CEO of NSSF, in an announcement that also noted firearm accidents are dropping dramatically and make up only 0.5 percent of all accidental fatalities.

"With these tremendous supporters on board, and more joining every day, the more Project ChildSafe will succeed in this mission," Sanetti said.
Help your industry promote gun safety by becoming a Project ChildSafe supporter. Learn how at nssf.org/ORS.
Project ChildSafe Now Listed on AmazonSmile
Project ChildSafe, a 501(c)(3) tax-exempt nonprofit charitable organization, is now registered and listed at AmazonSmile, a special Amazon website that allows customers to choose a charity to benefit from their purchases. Your selected charity receives 0.5-percent on most items purchased through smile.amazon.com.
Making Project ChildSafe your charity of choice is as easy as going to smile.amazon.com, logging into your amazon account and selecting Project ChildSafe.
AmazonSmile purchases can help put a gun lock into someone's hands.
About NSSFThe National Shooting Sports Foundation is the trade association for the firearms industry. Its mission is to promote, protect and preserve hunting and the shooting sports. Formed in 1961, NSSF has a membership of more than 6,000 manufacturers, distributors, firearms retailers, shooting ranges, sportsmen's organizations and publishers. For more information, log on to www.nssf.org.