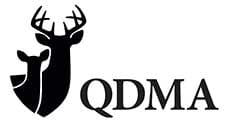 Bogart, GA -(Ammoland.com)- The Quality Deer Management Association (QDMA) is proud to announce ALPS OutdoorZ as one of its newest Corporate Partners.
ALPS OutdoorZ manufactures quality, yet affordable, hunting packs, gun cases, and hunting stools for a variety of hunting applications and is committed to providing hunters with gear that is not only loaded with features, but that uses top-notch components to bring hunters a durable product.
"We are pleased to welcome ALPS OutdoorZ to our growing list of corporate sponsors who make high-quality products that benefit deer hunting and our members," said QDMA CEO Brian Murphy. "When our members are out deer hunting, we want them outfitted with gear they can trust, and ALPS provides just that."
Since 1993, ALPS has offered performance orientated gear for the outdoors through their family of brands. Ranging from tents, sleeping bags, and packs in the ALPS Mountaineering line, to pop-up blinds and hunting chairs in the Browning Camping line, which ALPS is the licensee for, ALPS Brands is able to outfit all outdoor enthusiasts. From the family camper to the backcountry hunter, ALPS offers gear for all adventure-seekers.
All the products within their family of brands carry a lifetime warranty against manufacture and workmanship defects, and ALPS stands behind its products.
For more information on ALPS OutdoorZ and its complete line of products, please visit www.alpsoutdoorz.com.
About QDMA
Founded in 1988, QDMA is a national nonprofit wildlife conservation organization dedicated to ensuring the future of white-tailed deer, wildlife habitat and our hunting heritage. To learn more about QDMA and why it is the future of deer hunting, call 800-209-3337. QDMA can also be found on: Facebook, Twitter, Pinterest and Instagram.
For more information, please visit www.QDMA.com.