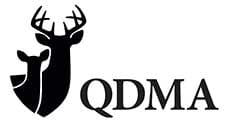 Bogart, GA -(Ammoland.com)- The Quality Deer Management Association (QDMA) is proud to announce Carbon Express, a leader in arrow technology, innovation, and precision, as one of its newest Corporate Partners.
Carbon Express, an Eastman Outdoors Inc. brand, manufactures high-performance carbon hunting and target arrows and arrow components for hunters and target shooters. Coming this spring, Carbon Express will introduce the Whitetail Arrow. QDMA and Carbon Express teamed up to create an arrow designed exclusively for the pursuit of white-tailed deer.
This arrow is made of 100 percent lightweight, high-performance carbon to ensure an accurate, quick kill with the knowledge and confidence you need to make your shot. Arrows with consistent spines ensure tighter groupings downrange and make consistently better, more accurate shooters, and Carbon Express prides itself on producing consistent spines. Carbon Express is the only brand that laser sorts its premium hunting shafts to ensure all the arrows in a set have the same spine tolerance, and it uses a tightly controlled, computerized manufacturing process and only high grade carbon fiber for each shaft.
Carbon Express also laser checks each of its arrows for straightness to a remarkable 1/10,000 of an inch to make sure they meet the strictest straightness tolerances in the industry. Additionally, Carbon Express uses a fully automated, electronic sorting system to precisely match the weight of each arrow in a boxed set.
For more information and to view the full product line from Carbon Express, please visit www.CarbonExpressArrows.com.­
About QDMA
Founded in 1988, QDMA is a national nonprofit wildlife conservation organization dedicated to ensuring the future of white-tailed deer, wildlife habitat and our hunting heritage. To learn more about QDMA and why it is the future of deer hunting, call 800-209-3337.
For more information, please visit www.QDMA.com.